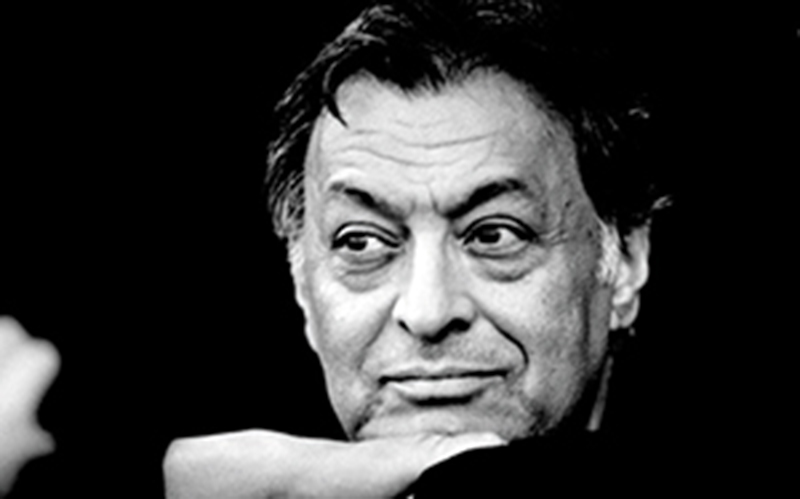 Zubin Mehta feels that the only real way to learn music is through a live performance. He says that one can learn theoretically and by listening to records but the best way to grasp music is a live performance. He is also emphatic about taking scores along to all rehearsals. He says that he was able to learn a lot because he always took the scores with him. He finds it strange to see young students without scores in his practice sessions since one must read together to be able to understand everything in detail, including the mistakes that are inevitable.
In his student days in Vienna, Zubin attended as many concerts as possible. Since standing room tickets cost only twenty cents, Zubin, with his modest allowance, was able to afford them. Sometimes, unable to choose, he would buy tickets for more than one performance, and he and his friends would rush from one concert to the other during the interval to witness the second half of another performance at a different hall. His experience was one of complete immersion in the musical life of the city, studying during the day and attending concerts and performances every other night. Vienna in the mid-1950s was an ideal place because artistes didn't travel much in those days. The Vienna Opera had an ensemble made up of legendary singers who were 'just living and singing every night'.
Zubin shares a particular musical experience from his first time in Vienna that is still fresh in his memory. One day, as he was walking past the Musikverein, on a whim (and driven by curiosity) he slipped in through the back door. He heard Tchaikovsky's Fourth Symphony being played. He was familiar with the piece, having heard a recording played by the Boston Symphony Orchestra under Koussevitzky. But as with Brahms's First, he thought that he was hearing something totally new. Running along the corridor he peeped through a keyhole and saw Karajan conducting. He had never seen him in real life but recognised him from his photos.
Zubin managed to get into the hall unnoticed and listened to the music, grateful that he had remained undiscovered. It was the first time he heard Karajan. Zubin says, 'The new sounds were very different from what I had in my head or ear. I felt like Columbus on a musical expedition. I set foot on a territory which was completely new to me, though I already knew its outlines. It was an enriching and wonderful time during which the foundation for everything that I later achieved was laid.'
Alongside the course at the academy, the instrumental and theory training, Zubin joined the Singverein, the official chorus of the Musikverein. He was not yet proficient enough in bass to play in an orchestra, so the chorus was his best bet. He joined it a little after the course had begun, but found it to be relatively easy and experienced wonderful performances. He sang Mozart's Requiem conducted by Walter. Later, when Zubin met Walter in America, he told him about it. 'Naturally he did not remember me, but I have a photo of this performance, in which I am recognisable right at the edge of the picture.'
Page
Donate Now
Comments
*Comments will be moderated