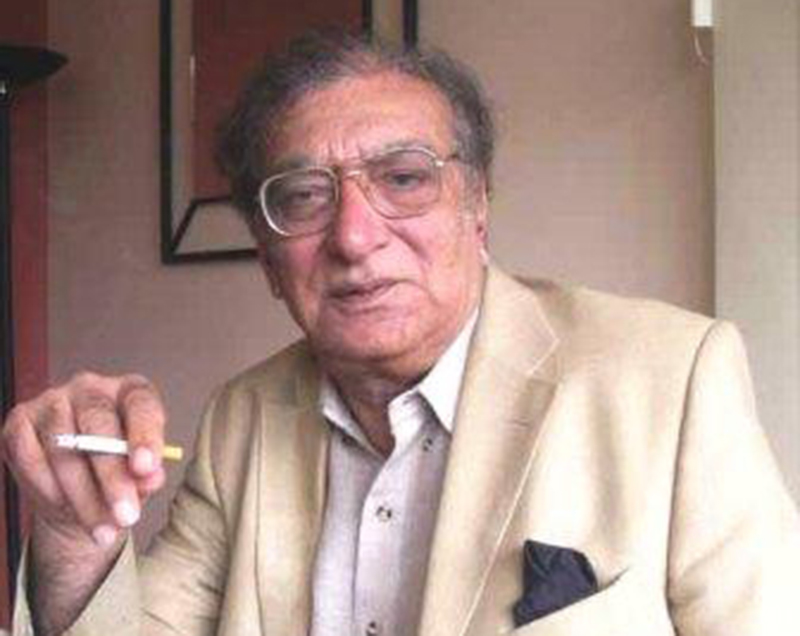 Ahmad Faraz was not only a great poet, but a great father too. He was loving and caring. My father was considered as a resistance poet and was a representative of Urdu literature in the world. Pakistan was deprived of a fine and enchanting poet and Pakistani people were also deprived of a powerful resistance voice. In the socio-political system and turbulent condition of Pakistan, we always needed such encouraging and protesting voices.
He never compromised on the expression of truth and what he considered as right. Ahmed Faraz was an advocate of love. His memories are scattered around the world. We have to share him with all. With him we have not only lost a great father, but the lovers of Urdu poetry have lost a legendary poet. I have been trying to promote his message of love in whatever way I can. I wish he had not passed away. Even the robbers loved him as our house was robbed on April 7 this year. They kept us hostage at gunpoint and fled away with money, jewellery and some medals that belonged to my father.
On my father's fourth death anniversary, I had released a music video titled "Shayar". I chose this particular poem because it was the pilot poem of Faraz's first-ever published book Tanha Tanha, which espouses resilience, individuality and change. This poem discusses the role of a poet and his transformation from being an entertainer for royalty to a loud, determined and powerful voice for the common man. It's about motivation, bringing about a change and challenging one's fears.
The video that took seven months to complete tries to show the ability of change in human beings, not in a political or retaliatory way, but at a more personal level. Urdu poetry, although still appreciated and admired by many, is gradually losing its appeal amongst the younger generation that is now joining the bandwagon of globalisation. Poetry now unfortunately needs to be sugar-coated for our youth to absorb and enjoy unlike previous generations where people enjoyed literature by picking up a book.
All over the world, poets and literary personalities were officially remembered but the government of Pakistan has done nothing to appreciate my father's services. My father had said (former President) Asif Ali Zardari's Pakistan People's Party (PPP) was not the same founded by Zulfikar Ali Bhutto due to which he was banned from the state television.
The PPP government should have returned his (Ahmed Faraz's) presidential awards, Sitara-e-Imtiaz and Hilal-e-Imtiaz which he was given in 2004. He had returned these titles when Pervez Musharraf imposed emergency in November 2007, but no one bothered to restore them. During the PPP government, I had gone to the Secretary for Cabinet Division, Nargis Sethi, after coming to know that my father's awards were being restored, but she had refused to give me anything in writing. I don't have any expectation from the current government because they think Ahmed Faraz belonged to the PPP. They should understand that Faraz was the poet of Pakistan.
He was very strict about education and wanted us to attend school and extracurricular activities. Whenever we tried to take an undue off from school, he would convince us to change our decision. He had no love for money and was always ready to help the financially weaker poets and was generous towards the poor.
My father never discriminated among people for their religions and races. He believed all men were equal and had equal right to the resources. He believed that love was the true religion which could unite all the people around the world. Poetry was always his first love and this he preached all through his life. He was self-sufficient during his life and was never dependent on his children or anybody else. Faraz felt that the unjust distribution of wealth and resources and religious discrimination contributed to violence and hatred.
We rarely attended functions with our father as he thought we should excel in life on our own rather than cashing in on his name. Whenever he got a chance, he taught us to love life and share life with other people who were less privileged. Some of his poetry is dedicated to the rights of the people and others to love.
(As told to Elvin Budhal)
Donate Now
Comments
*Comments will be moderated