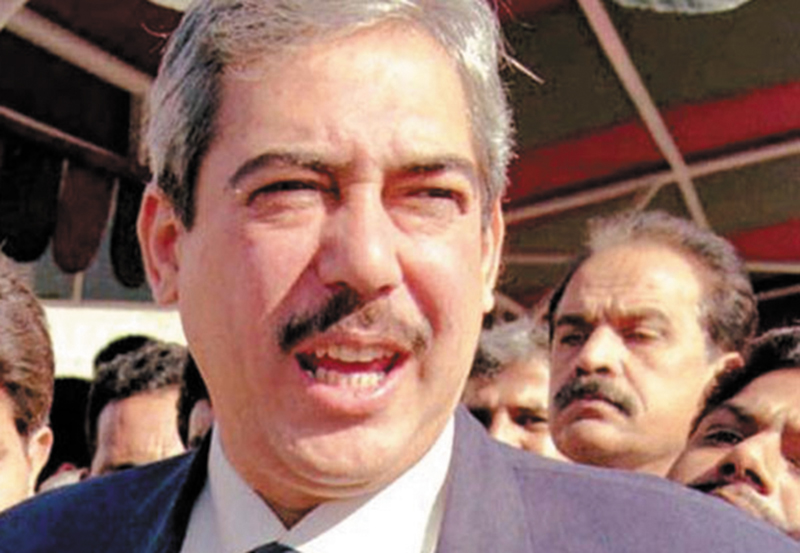 Murtaza Bhutto
My father (Murtaza Bhutto) was very loving and he raised me to live with love, hope and optimism. It is because of his assassination and the murder of my uncle (Shahnawaz Bhutto) and grandfather (Zulfikar Ali Bhutto, who was controversially hanged under a court order in 1979 during the regime of military ruler Muhammad Zia-ul-Haq) that I can no longer tolerate injustice. I can feel other people's pain and it makes it impossible for me to ignore any act of violence.

But it also makes me appreciate kindness, happiness, beauty and all the things that sustain a person trapped in the midst of violence. My father is always with me. His memories shadow wherever I turn. In my writing, you can see many memories of my father. It is a killing feeling that every decade someone in this immediate family of Zulfikar Bhutto and Nusrat Bhutto's children is killed.
In 1985, Shahnawaz Bhutto (Zulfikar Ali Bhutto's youngest son) was found dead in France. We watched my father and Benazir Bhutto's frayed relationship as my father struggled to understand his sister's reaction to a sibling's death. The day he (Murtaza Bhutto) died, I wanted to accompany him to the public meeting he was attending. I just wanted to be with him but he said it was not safe.
I said I would stay in the car and not trouble him, but he did not take me. To this day, I wish I had gone with him, maybe I could have saved him somehow. But I was a child. What could I have done?
When I was a little girl, I would sit with my father as he shaved in the morning and pretend to be him. Together, we would wash our faces, brush teeth, then my father would gently smooth my face with shaving cream. And I imitated his movements, stroke by stroke.
What I loved the most about that memory was that my father never scolded me, never told me that this was something I should not do because I was a girl. Lathering up and shaving was just our little routine.
My father was a great man. He had given me complete liberty to be what I wanted to be. Unlike my grandfather, Zulfikar Ali Bhutto, who never gave his sons the same freedom, instead ordering them (in a letter) to avenge his death. I wish they had been allowed to live their own lives. Their father decided their fate.
Mhere were nights when we watched old Indian films. There were days when we drove around old Damascus city and its bazaars, listening to Sindhi folk songs like Oh Jamalo on the cassette player... and afternoons where we ate my father's special brand of achar gosht (pickle meat, more achar than gosht) with Shikarpuri achars on our side plates.
After uncle Shahnawaz Bhutto died, my father was very sad. One day, I found my father very, very depressed. There was no melancholic music in the background and no fragrant remembrances of a time past were present on his table. It was Shahnawaz Bhutto that was weighing heavily on his heart.
I brought him some of my toys, so that they would cheer him up. I could not stand seeing my father that way, worse, I could not stand not being able to help in some way. I even brought him my toy computer that sang nursery rhymes whenever the space key was pushed and had holographic fish dancing on its screen.
His smile was maudlin and his eyes were exhausted. He told me he was missing his brother, and tried not to cry in front of his daughter.
Page
Donate Now
Comments
*Comments will be moderated