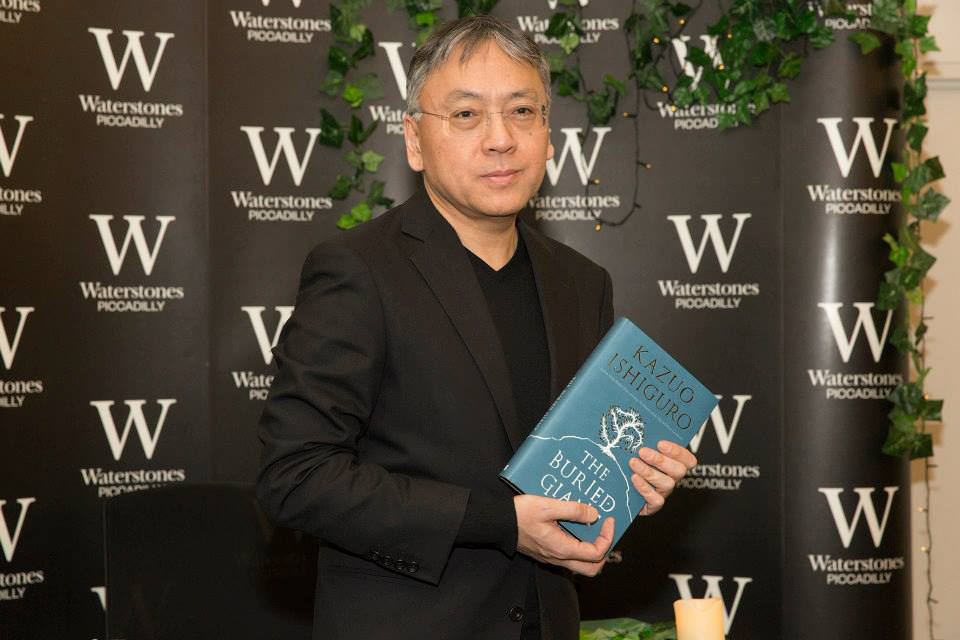 Kazuo Ishiguro. Photo courtesy of the author's Facebook page
Ishiguro is prepared to reinvent himself with each novel
At the University of East Anglia (UEA), we were absolutely delighted to learn of Kazuo Ishiguro's award — not least because of the association with our Creative Writing programme, but also because he is a man of such integrity and modesty who is unfailingly generous to everyone he meets, including our students. As it happened, the announcement came just a few days before he was due to appear on stage at UEA's literary festival (where he was interviewed by Professor Christopher Bigsby). Despite the enormous disruption caused by the award — the press interest from all over the world — he nevertheless kept his appointment with us, gave a fascinating and humorous interview, and — more than this — agreed to give a private masterclass to our MA students the following day, where he was again extremely generous with his time and in his attention to their questions.
I have no doubt he deserves the prize. He is a writer unlike any other, prepared to reinvent himself with each novel, and capable of reinventing the possibilities for the novel each time. There can't be another writer of his stature whose oeuvre is so various, and yet so consistent in its brilliance. From a purely personal point of view, A Pale View Of Hills and The Unconsoled are the books that matter most to me. The latter is written to a dream logic that is utterly beguiling and unusual, while A Pale View Of Hills is the book that made me want to be a writer. After reading it, I applied to the MA in Creative Writing at UEA, where he had studied several years earlier (like him I was taught by Angela Carter), which led eventually to my becoming a novelist, and eventually returning here to teach.
And in this latter regard, I believe he may be unique in being the only Nobel Laureate in Literature to have graduated from a Creative Writing programme.
Donate Now
Comments
*Comments will be moderated