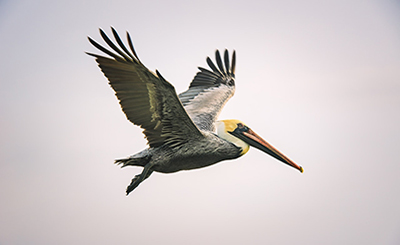 Immigration animates several countries of the world. It lends them diversity, enriches them in a million different ways. Every migrant has a story to tell — almost all such stories are soaked in pain. Pain of leaving behind their world, their home. Tucked somewhere within the folds of memory, they have their yesterday, today and tomorrow.
Today, there are more than 250 million international migrants in the world. Migration is the reality of our times. However, leaving home is never easy. For anyone. Almost all migrants leave their homes in search of a better life, with some risking everything.
To provide a counterpoint to the narrow narrative of politicians, who deride immigrants as threats to the national security, The Punch Magazine invites submissions under Fiction, Poetry and Essays/Creative Non-Fiction categories for its special issue on immigrants — works featuring migrants, their journeys, trials and tribulations — by all sorts of writers from anywhere in the world. The issue will be released early next year.
Submission Guidelines:

All entries must be sent in word document to submission@thepunchmagazine.com
The
deadline
is
February 28, 2020
.
All entries must be accompanied by a brief biography and a profile photo of the author.
For this issue, we will not consider previously published work, either in print or online.

Short fiction should be anywhere between 1,000 to 3,000 words or even more if your story justifies its length.
Five-six poems of any length, single-spaced and with each poem on a new page. Send all your poems in a single document with your name on top. Do not submit multiple poems in separate files.
Essays/creative nonfiction should be up to 3,000 words, and not less than 1,500 words.

Multiple submissions in the same genre will not be accepted.
Due to the volume of queries received, we may not be able to respond individually to mails. However, from time to time, we will keep updating you on the issue through our newsletter. Please do join our mailing list. It's simple. Just go to our home page. And fill in your email and name under the section: Join Our Mailing List.
We will look forward to your stories, poetry and essays. Write away! They make the world a better place!
Donate Now
Comments
*Comments will be moderated