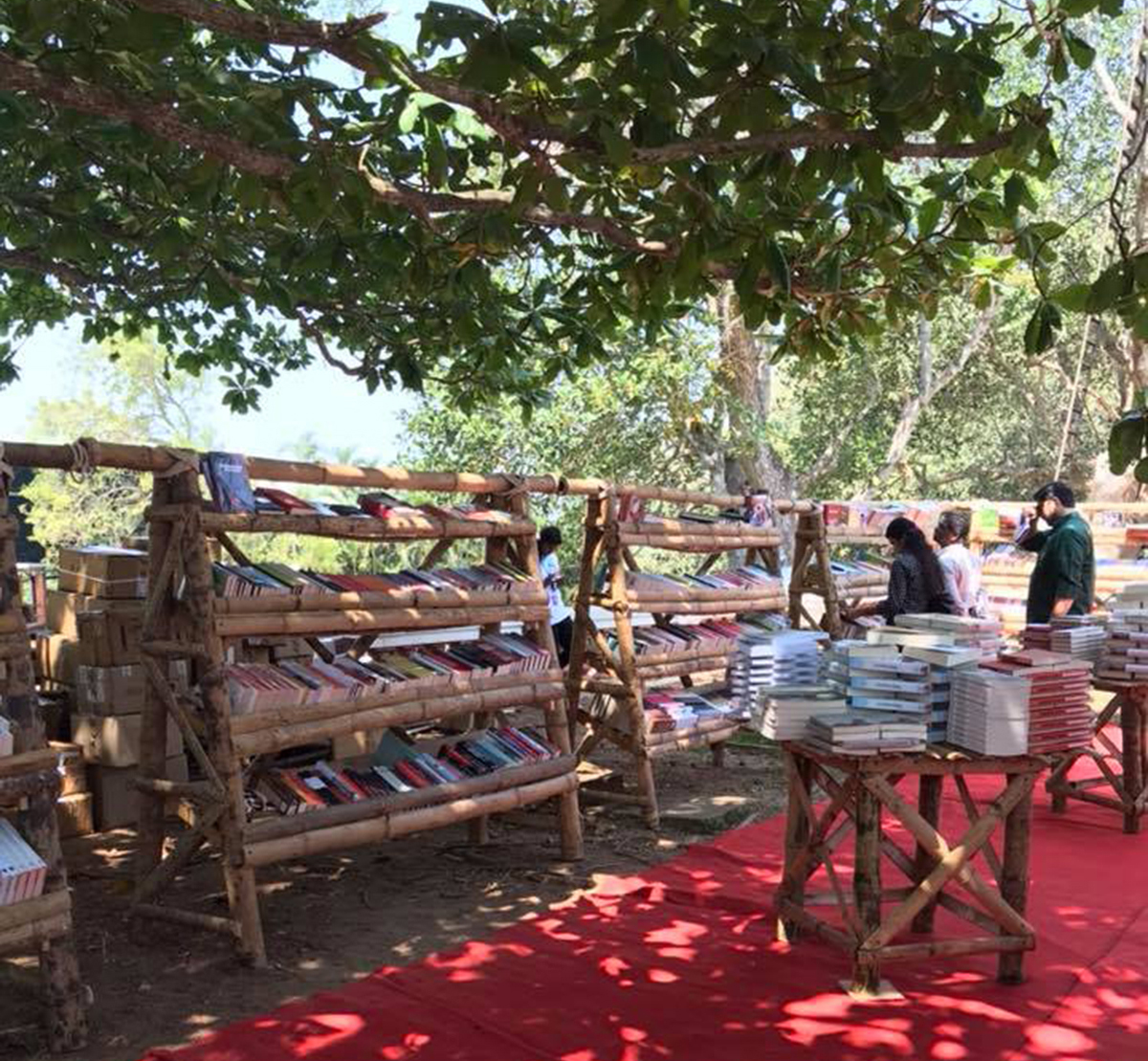 The Mathrubhumi International Festival Of Letters at Kanakakkunnu Palace in Thiruvananthapuram, Kerala. Photos: Shireen Quadri
Mathurubhumi International Festival of Letters aims to facilitate a confluence of great minds, thoughts and ideas
A three-day literature festival,
Mathurubhumi International Festival of Letters, is currently under way at the Kanakakkunnu Palace, a prestigious heritage property in Thiruvananthapuram, in God's Own Country, Kerala. The festival aims to bring together and facilitate a confluence of great minds, thoughts and ideas. It also seeks to blend literature and ideas with music, theatre and the food of the fabled Malabar coast. The festival began on February 2 and will conclude on February 4.
Mathrubhumi, the media group, envisions the festival as a celebration of their "inherited syncretic culture" to take forward the "legacy of literature and words". Writer and politician Shashi Tharoor is one of its patrons. The festival's other two patrons include M.V. Shreyams Kumar, Joint Managing Director, Mathrubhumi. He conceptualised Mathrubhumi SEED (Student Empowerment for Environmental Development) initiative, to impart environmental consciousness by sensitising students to the green inheritance of our blue planet, which has won global recognition. Vice-President of News Broadcasters Association, New Delhi, Kumar has twice represented his home constituency of Kalpetta, Wayanad in the Kerala Legislative Assembly. '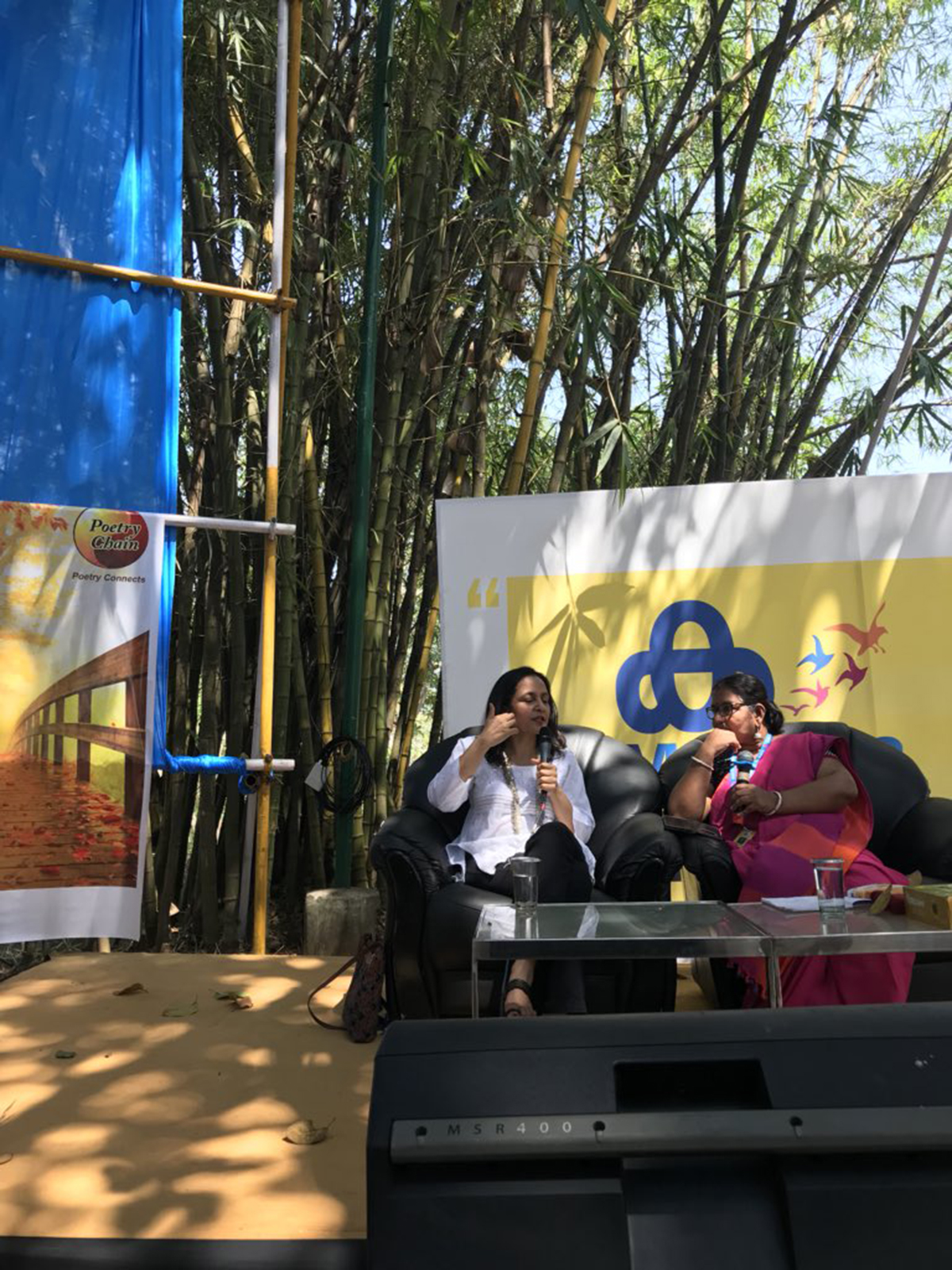 Jaishree Misra at the first edition of the Mathrubhumi International Festival Of Letters.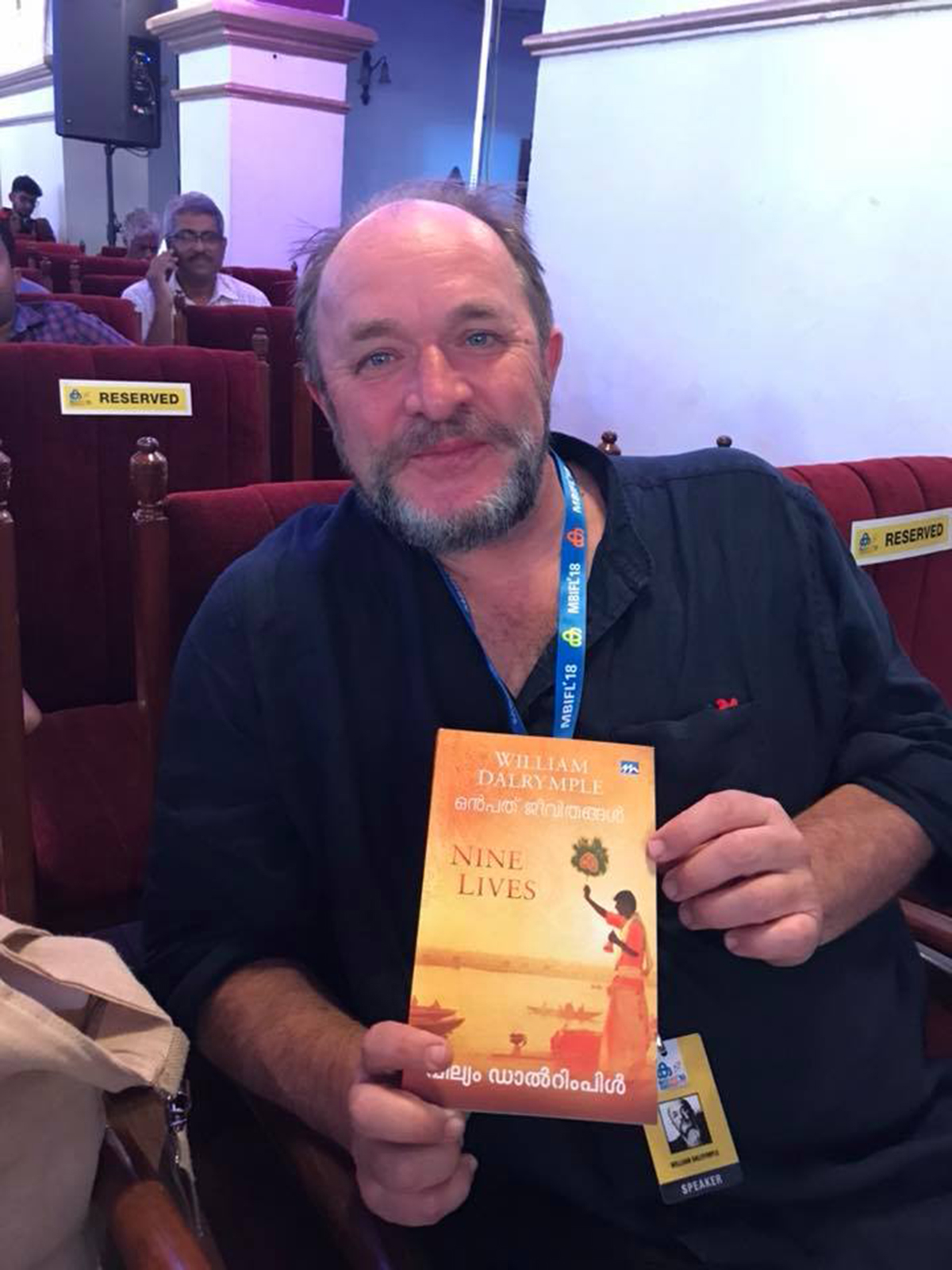 William Dalrymple with the Malyalam edition of his book, Nine Lives.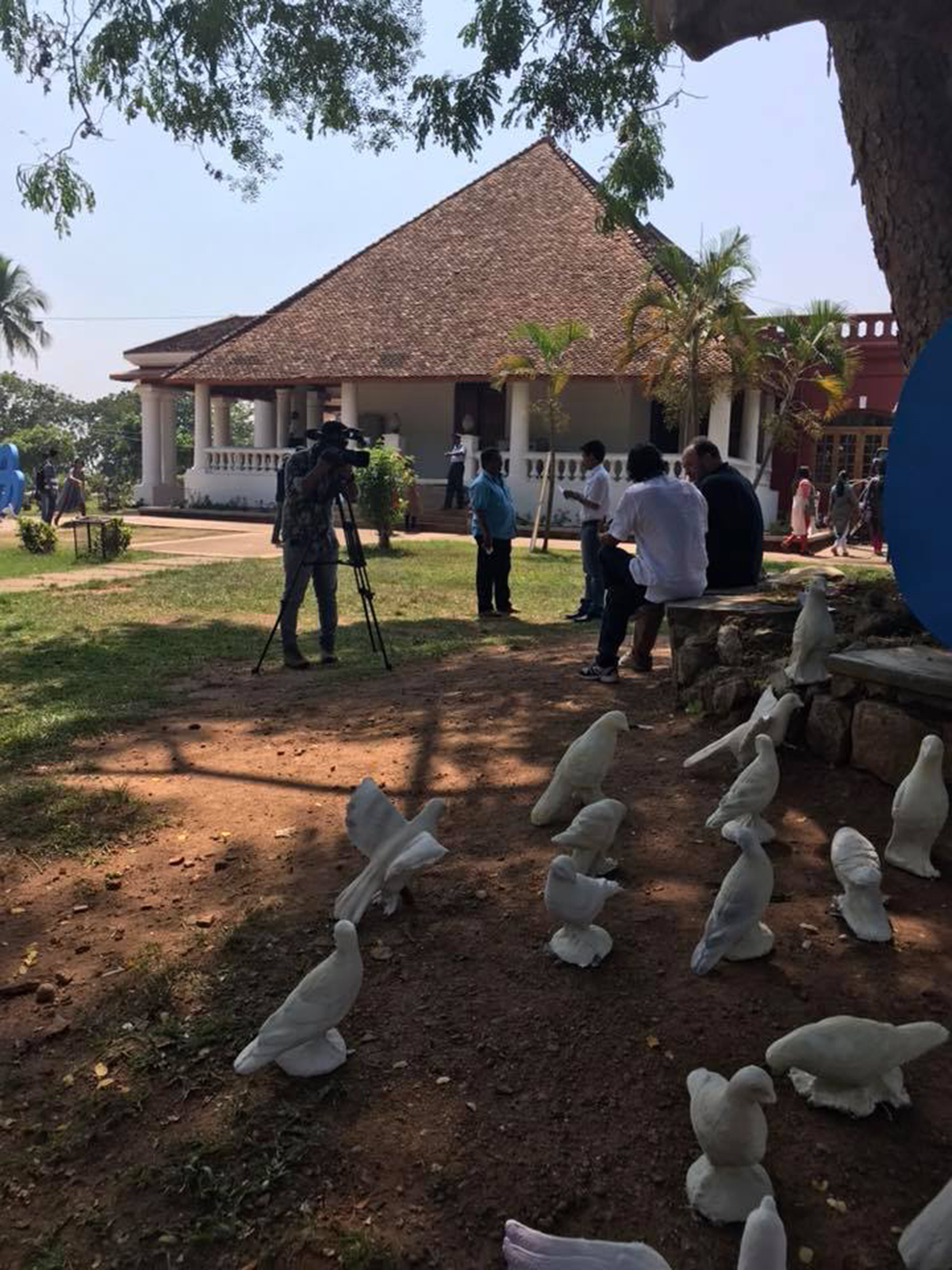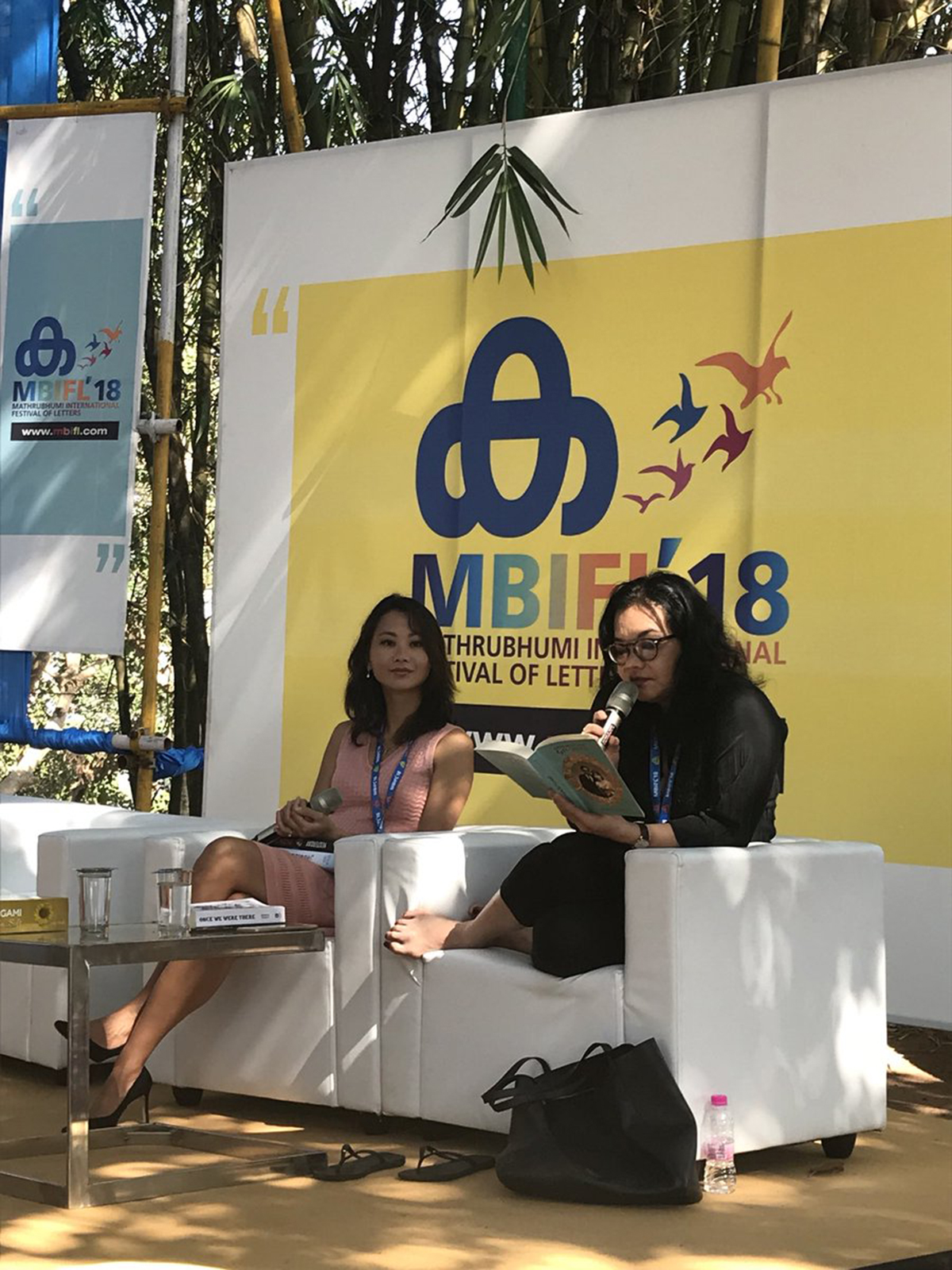 Felicia Yap and Bernice Chauly at the Bamboo Grove at the festival

P.V. Chandran, Managing Editor, Mathrubhumi and Chairman of Kerala Transport Company group is the festival's other patron. He is the eldest son of industrialist and freedom fighter the late P V Sami and the late Madhavi Sami. Under his leadership, the group diversified into health care, property development, automobile & petroleum dealerships, plantations, food industry and education. President of the Indian Newspaper Society in 2015-16, he has been honoured with the prestigious Transport Samrat Award.
The festival brings together over 150 writers from India and abroad, with sessions dedicated to divergent topics, trends, ideas and genres ranging from fiction, poetry, non-fiction, politics, environment, travel and cinema. Some of the writers coming for the festival include Oksana Zabuzho , Shashi Tharoor, William Dalrymple, Bigao Chuol, Deepak Unnikrishnan, Felicia Yap, Kurkov, Mohammed Hanif, Andrei Kurkov, Balachandran Chullikad and Raghu Rai. The three-day festival also celebrates Indian, Malayalam, and world literature from more than 15 countries.
The festival's directors include C P Surendran, novelist and poet. Surendran's novels include Hadal (HarperCollins), and Lost and Found (HarperCollins) and An Iron Harvest (Roli/IndiaInk). His poetry works are: Available Light (Speaking Tiger), Portraits of the Space We Occupy (HarperCollins), Canaries On The Moon (Yeti), Posthumous Poems (Penguin Viking) and Gemini II (Penguin Viking). His novella, Retard, will come out from Speaking Tiger soon this year. Former Editor-in-Chief of DNA, Surendran is currently giving the finishing touches to a novel, Saving Elizabeth From Stalin. The other two directors are Sabin Iqbal, a journalist with nearly 20 years of experience in national and international newspapers and magazines, and P I Rajeev, Executive Editor of Mathrubhumi. Iqbal, as Editorial Director, was a member of the core team of the first edition of Kochi-Muziris Biennale. As Senior Editor of Tehelka in Delhi, Iqbal was in-charge of the weekly editions of the magazine, and wrote a number of features on politics, culture and literature. Before joining Tehelka, Iqbal was with Business India as Senior Assistant Editor. Rajeev is a veteran Indian investigative journalist and columnist with over 30 years of experience. He has written extensively for The Indian Express and India Today. Former Resident Editor of The Hindu, he is now the Executive Editor of Mathrubhumi.
Donate Now
Comments
*Comments will be moderated