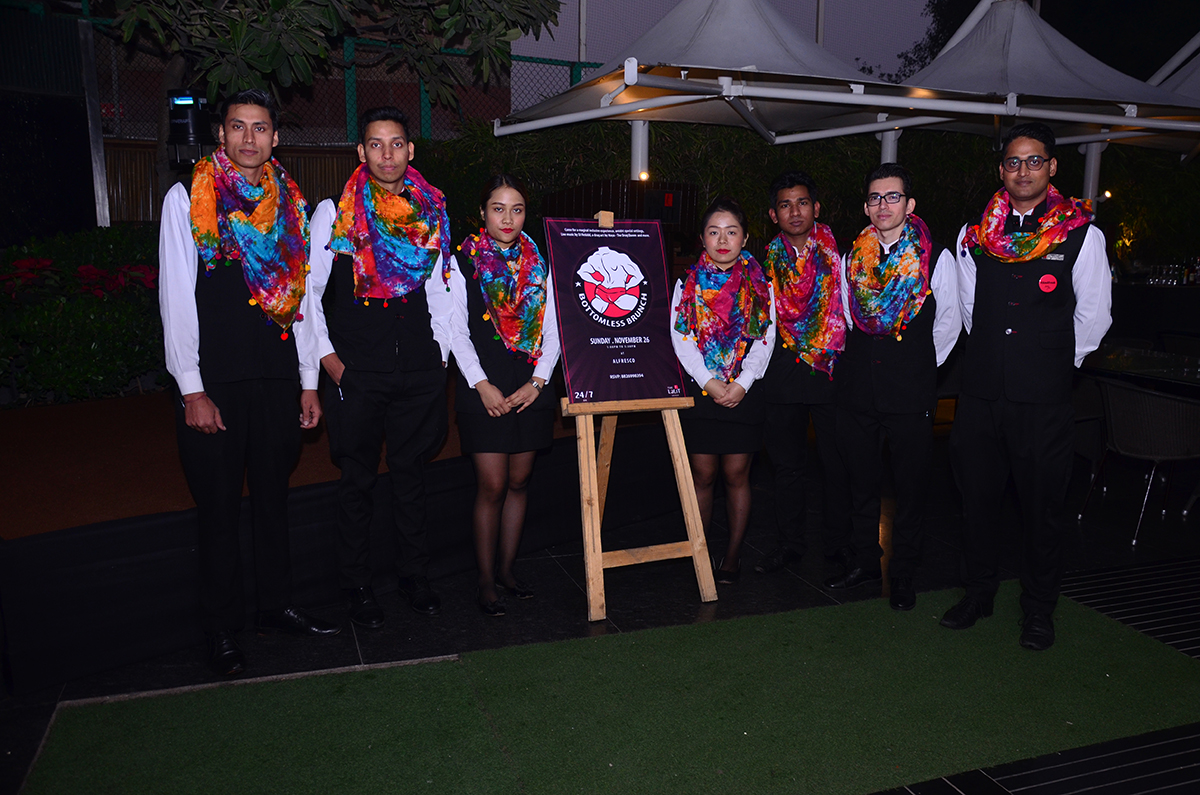 The staff of The LaLiT New Delhi at the LGBT Brunch. Photos: The LaLiT, Shireen Quadri
The LaLiT hosted a series of events in November-December 2017 that aligned with its broader objective to be inclusive. Here is a roundup:
The hotel kickstarted India's first inclusive brunches at Alfresco in November at The LaLiT New Delhi. After its launch, the LaLiT has moved a step closer to its vision of making the society inclusive. In the past, the hotel has undertaken several initiatives to bring the LGBTQI community to the mainstream. A special menu was crafted to create the ultimate Sunday recipe. These once-a-month affairs will lay out a delectable spread as the hotel hosts the LGBT community in style. Mahi, the group's first transgender, hosted the event, accompanied by Kashish, the runner-up of India's first transgender beauty pageant. DJ Kakkid entertained all with his music.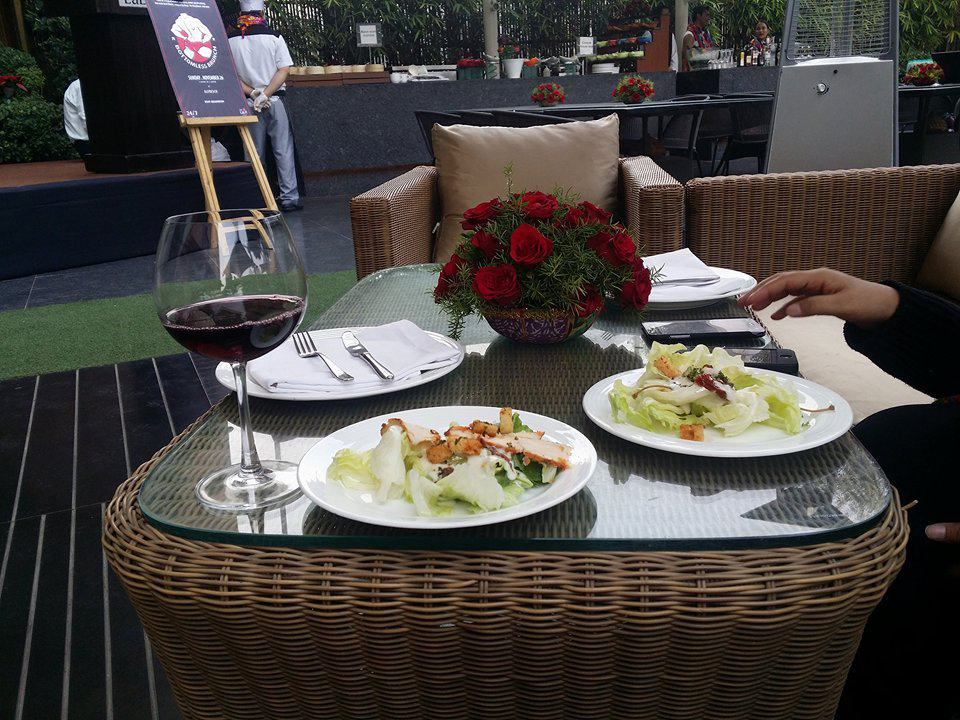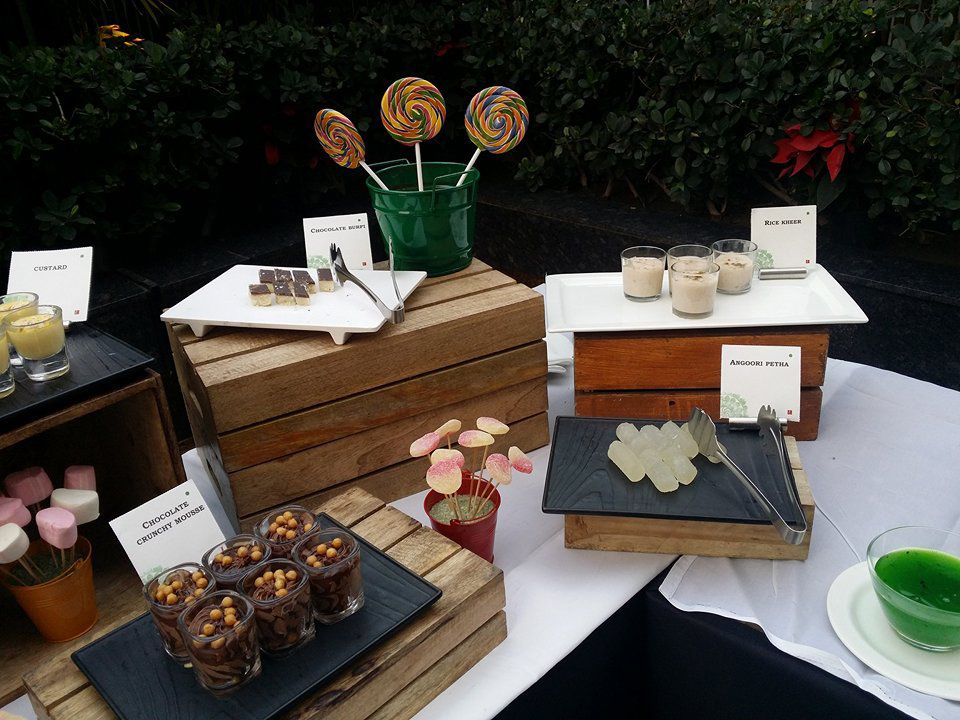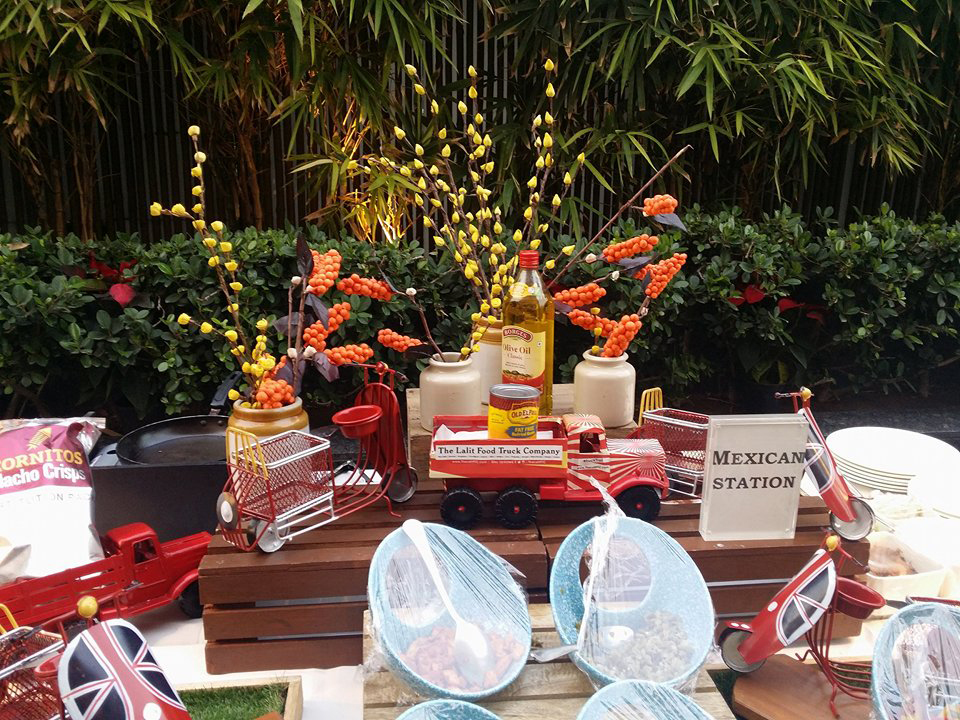 Keshav Suri has always been vocal about the rights of the community. "We are human beings, and that's all that matters. The LaLiT is a family-run group and we value people and relationships before all. Our doors will always be open to people of any caste, creed, gender or sexual orientation. Our hope is that one day we can bring about a change in a way people perceive other people," he said.
The LGBT brunches are one of the many endeavours undertaken by The LaLiT to further their all-inclusive policy. The group has been actively propagating the agenda of equality and also opened the doors of employment for queer and the differently-abled.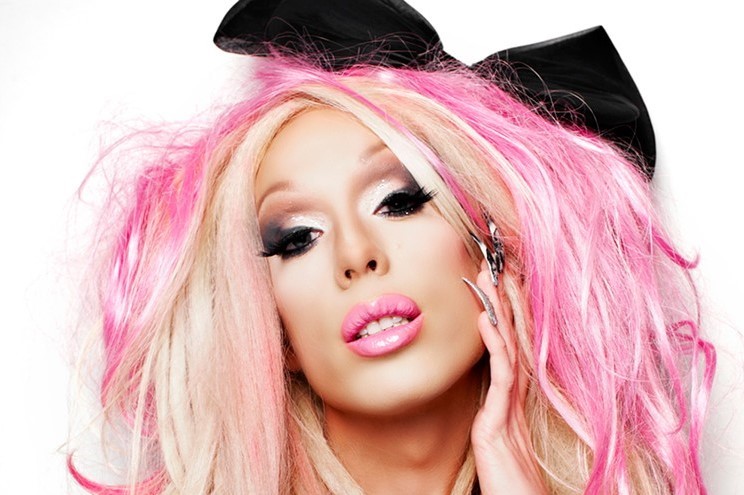 Drag Magnet
In November 2017, Kitty Su, the nightclub, brought a couple of megastars to India. Alaska Thunderfuck 5000 was on a two-city tour and performed at Kitty Su Mumbai and Kitty Su New Delhi. Justin Andrew Honard, who runs with the stage name Alaska Thunderfuck, studied theatre at the University of Pittsburgh. He moved to LA after graduation and started his career as a professional drag queen. In 2014, Alaska released their debut single, Your Makeup Is Terrible. This was followed by their debut album Anus in 2015.
Keshav Suri, Executive Director of the LaLiT Suri Hospitality group, said, "We are not only hosting successful events, we are redefining set society norms, and I am proud to say that we are making a difference. While championing the change, I am getting to tick my bucket list. I am a huge fan of Alaska and to have her perform at Kitty Su is like a dream come true. The LaLiT, as a group, is making conscious efforts to implement an all-inclusive policy. As part of the plan, they want to help incorporate the LGBT community into the mainstream. The drag shows are aimed to help achieve that goal.






Indian Wine Day
The hotel hosted the Indian Wine Day in association with Subhash Arora's Indian Wine Academy and Delhi Wine Club in December 2017. The event was organised to celebrate Indian wines and break the myth that it does not go well with Indian food. In the dreamy settings of Alfresco, Sommelier Charles worked magical pairings between Baluchi food and Indian wines. It was an eight-course delicious meal served along some best Indian wines from Sula, Grovers, Fratelli and York. Gucchi and Safed Mushroom Ki Galouti with York Cuvee Brut. Afghani Murgh Kebab and Panchporan Mahi Tikka with Grovers Art Collection Sauvignon Blanc. Lamb Nihari, Anjeeri Kofta and Gilafi Kulcha with Fratelli Sangiovese and Charossa Reserve Temparillo. There was Chandon Brut Rose with some assorted desserts that matched with some flowing champagne and good music. Overall, it was a night to remember.








Power Walk
The LaLiT New Delhi hosted a ramp walk to support acid attack survivors. It tied up with the NGO Make Love Not War, spearheaded by Ria Sharma and Tania Singh, where victims of acid attack walked the ramp for the first time as the crowd cheered them along. The outfits for the fashion show were donated by about 20 designers.
Speaking on the occasion, CMD, LaLiT Suri Hospitality Group, Jyotsna Suri, said: "In a small way, the LaLiT Suri Hospitality Group is trying to wipe away discrimination. We are trying to be as inclusive as it possibly can be for us. It's not the government or the institution, but people like all of us who have to get together to be able to lend support to make life better for the victims."
Keshav Suri said, "What we are doing is basic human rights. It's for us human beings to stand up for people who might not be able to and that's something my parents have been doing for many years. And that's what the LaLiT Suri Hospitality has been doing for many years."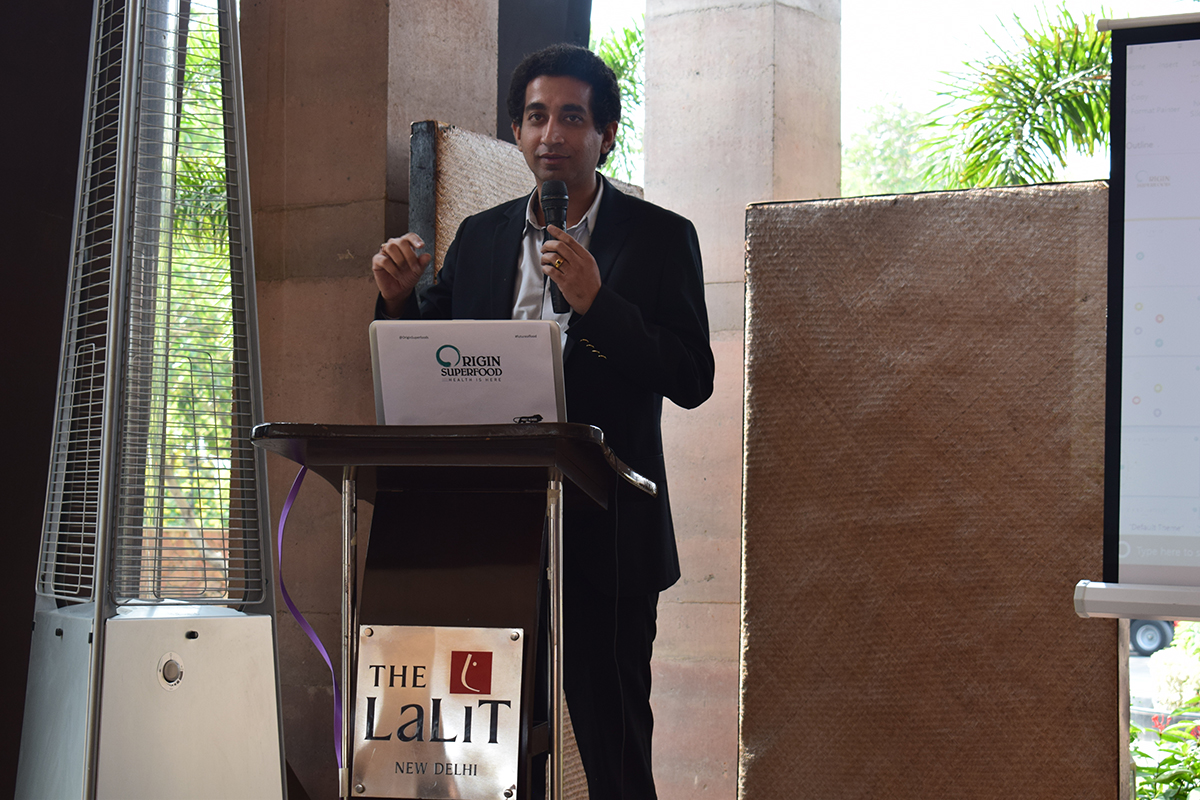 Super Food Brunch at The LaLiT Mangar
In December 2017, the LaLiT Mangar and Origin Superfoods came together to organise a Super Food healthy brunch. Dr S.M. Raheja of the Indian Association of Cardiology and Siddharth Sawhney, executive director of Origin Superfoods, gave important talks on healthy living and the importance of superfoods in our staple diets. They talked about healthy dietary habit and restraining the temptation of eating junk food.
The healthy lunch was made of superfoods — cranberry yogurt, fox nuts, detox drinks, salads, fruits and kathal biryani, gluten-free pizza, tofu bhurji and much, much more. Desserts had kheer and assorted sweets made of superfoods.
Donate Now
Comments
*Comments will be moderated