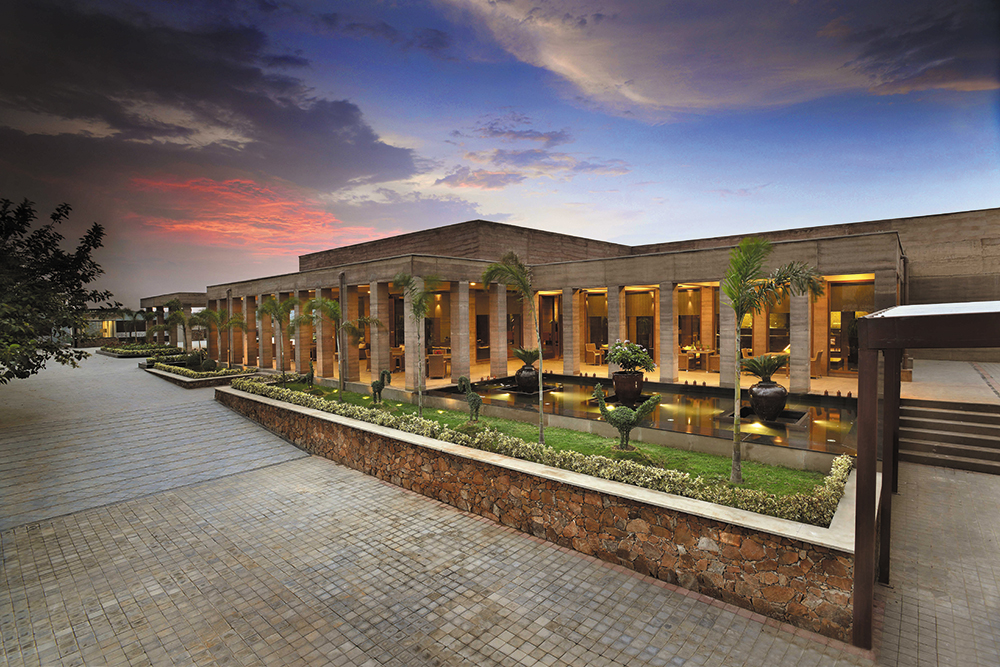 Photo courtesy of The Lalit Group
About an hour's drive from Delhi, there is another world, steeped in luxury. Designed as an experiential retreat, it's an alluring island of quietude that helps the jaded traveller experience an invigorating aura of meditative silence, away from the hubbub of city. A sojourn into this world takes one on a journey to connect with the innermost self, harnessing tranquil moments to reflect on life.
This experiential retreat, known as The LaLiT Mangar, was launched earlier this month. It is the most close-to-heart property of The Lalit Suri Hospitality Group which is associated with Bharat Hotels Limited.
The company, founded and fostered under Mr Lalit Suri, its founder chairman who passed away in 2006, has since then expanded rapidly under Dr Jyotsna Suri, its current chairperson and Managing Director. From its first hotel which opened in 1988 in New Delhi — where the group is headquartered — it has been a long journey to celebrate luxury. One of the group's recent milestones is The LaLit London, its first offshore hotel, which was opened on November 19 this year, to mark the founder's 70th birthday. Dr Jyotsna Suri, who anchors the group, is ably assisted by their children and the group's executive directors — Divya, Deeksha and Keshav.
The Lalit group has always been location-centric to nurture the surrounding area along with its growth. All of the 13 hotels under its ambit — 12 in India and the The LaLit London — get their names from the city or village they are located in. The hotel makes a conscious attempt to develop the destinations around and not just hotels.
An Overview
Nestled amidst the greenery and rocky terrain of the Aravalli plateau, The LaLiT Mangar gets its name from the nondescript village in Faridabad where the hotel is located. If the Mangar village, a few kilometers away from Surajkund — where the artisans from across the world descend every year for the annual craft fair — has remained relatively little-known, The LaLiT Mangar seems set to change things for the village.
From the main Surajkund road to the retreat, it's a crisp drive through scattered bush and scanty vegetation. Spread over 3.78 acre, the hotel is built using the rammed earth technology — The LaLiT Mangar is the pioneer to introduce the technique in India. The thick walls are weather and termite-resistant that remain cool in summer and warm in winter. The hotel is scrupulously designed to blend with its natural surrounding. Overlooking the scenic hilly terrain and surrounding, the LaLiT Mangar is serene and contemplative. A warm welcome by the caring staffers with a refreshing tropical drink and a quick check-in is a smooth sail. The lobby exudes aesthetic beauty and the setting is elegant and classy.
Page
Donate Now
Comments
*Comments will be moderated