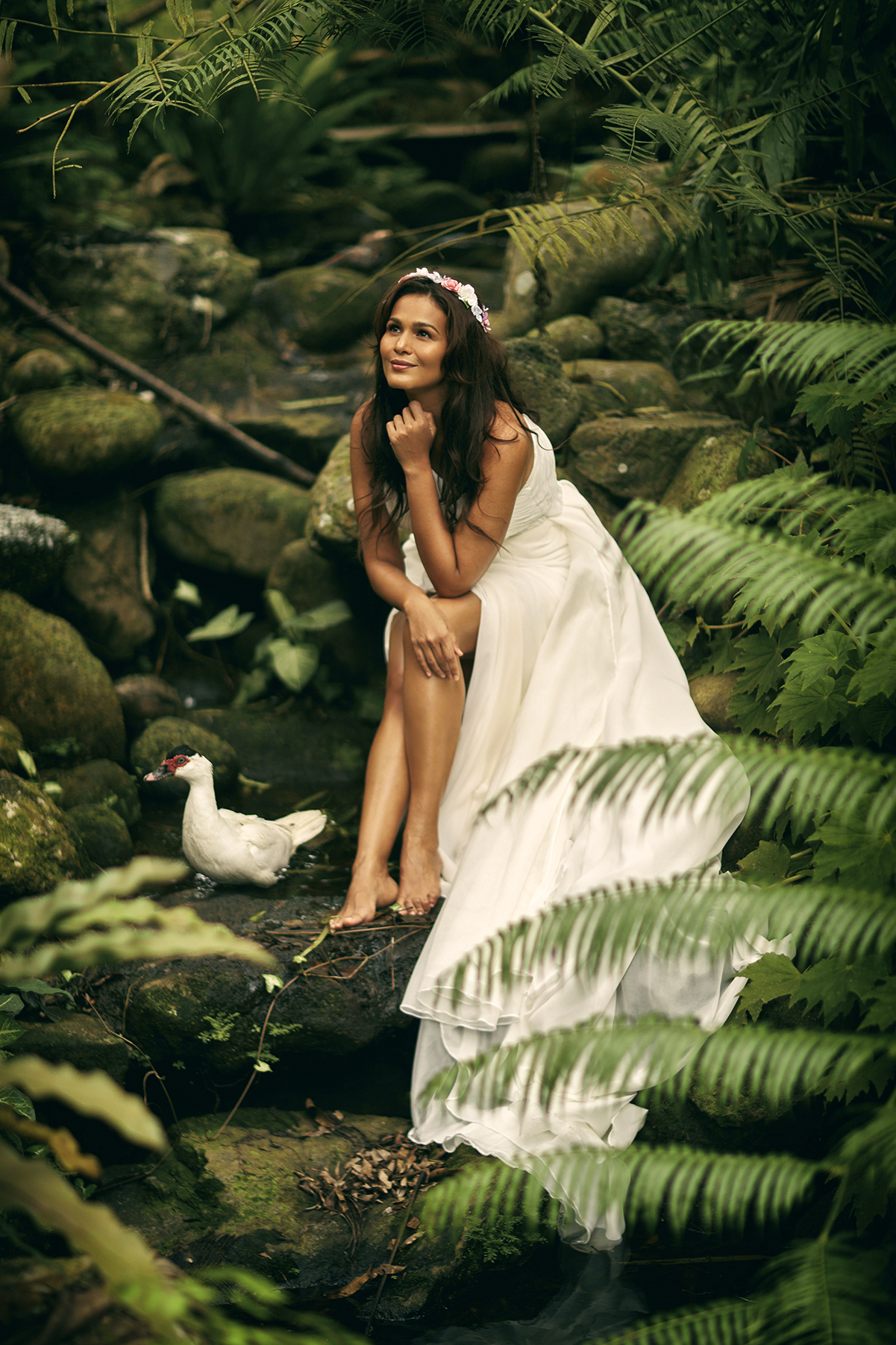 The Farm at San Benito, a world-class holistic medical wellness resort located in Lipa, Batangas, a 90-minute drive south of Manila, has a healing environment. Photos: The Farm
The Farm at San Benito, a holistic medical wellness resort in Lipa, Batangas, a 90-minute drive south of Manila, offers holistic health optimization programmes addressing illnesses like diabetes, obesity, hypertension, hormonal imbalance, and anxiety, stress and depression
The idea of wellness vacations has altered the mindset of the new-age traveller. Not just for the millennials or the uber rich, more and more generic travellers are venturing towards such holidays that essentially revitalise not just their body, but also their mind and soul. According to the Global Wellness Summit, this rapidly growing travel niche is expected to touch $680 billion by next year. In fact, it is expanding around 50 per cent faster than the overall tourism industry.

The seekers of wellness wish to embark upon a journey rather than a destination. An ethereal experience of sorts, it gets them in touch with their innermost consciousness, contributing to the overall betterment of the person's spiritual sensibilities.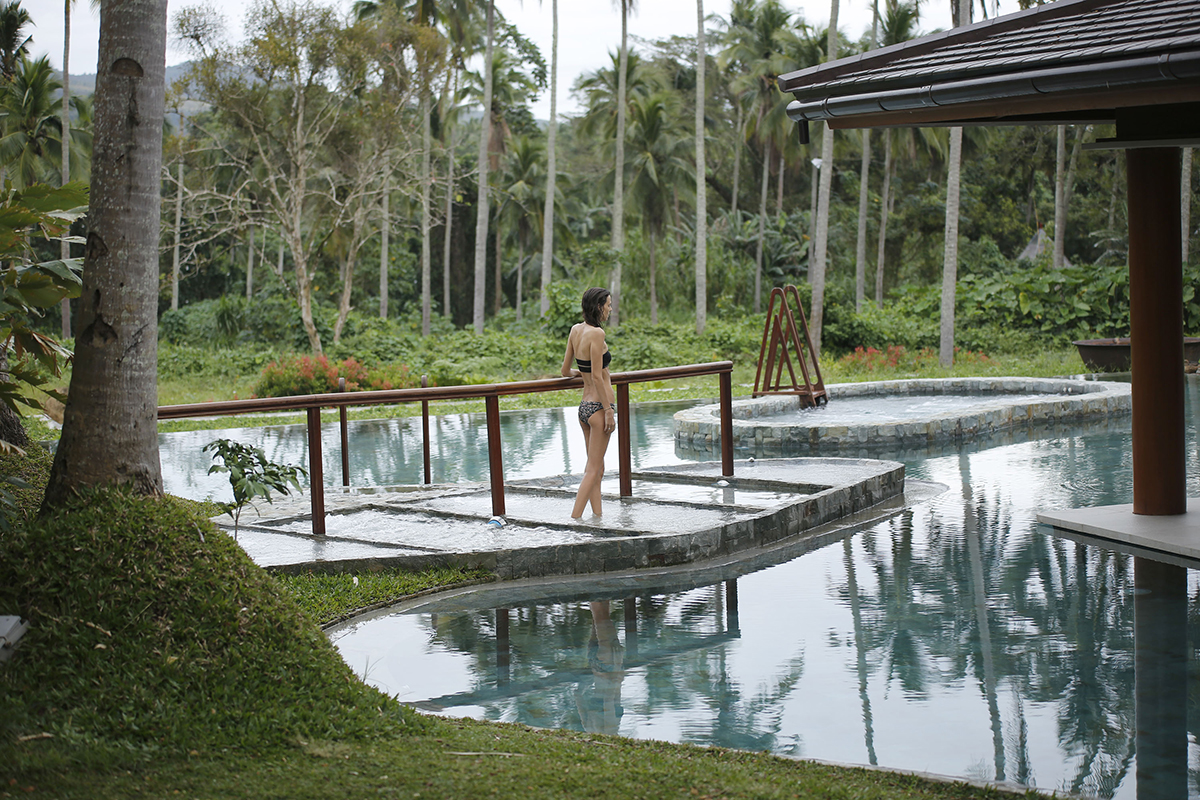 Japanese Onsen bath at The Farm
This trend has taken over the travel industry like a wave, with more and more wellness destinations conceptualising unconventional yet conducive ways to contribute to the traveller's overall wellbeing and health. Almost as if to weave them into a story of their own, offering an immersive indulgence that transforms the travellers into a realm of mindfulness.
Currently, the wellness tourism niche encompasses 15 per cent of global travel (second to cultural tourism). Travellers are taking a whopping 586 million wellness trips each year. The travel industry benefits additionally, as wellness travellers spend about 130 per cent more than the regular traveller.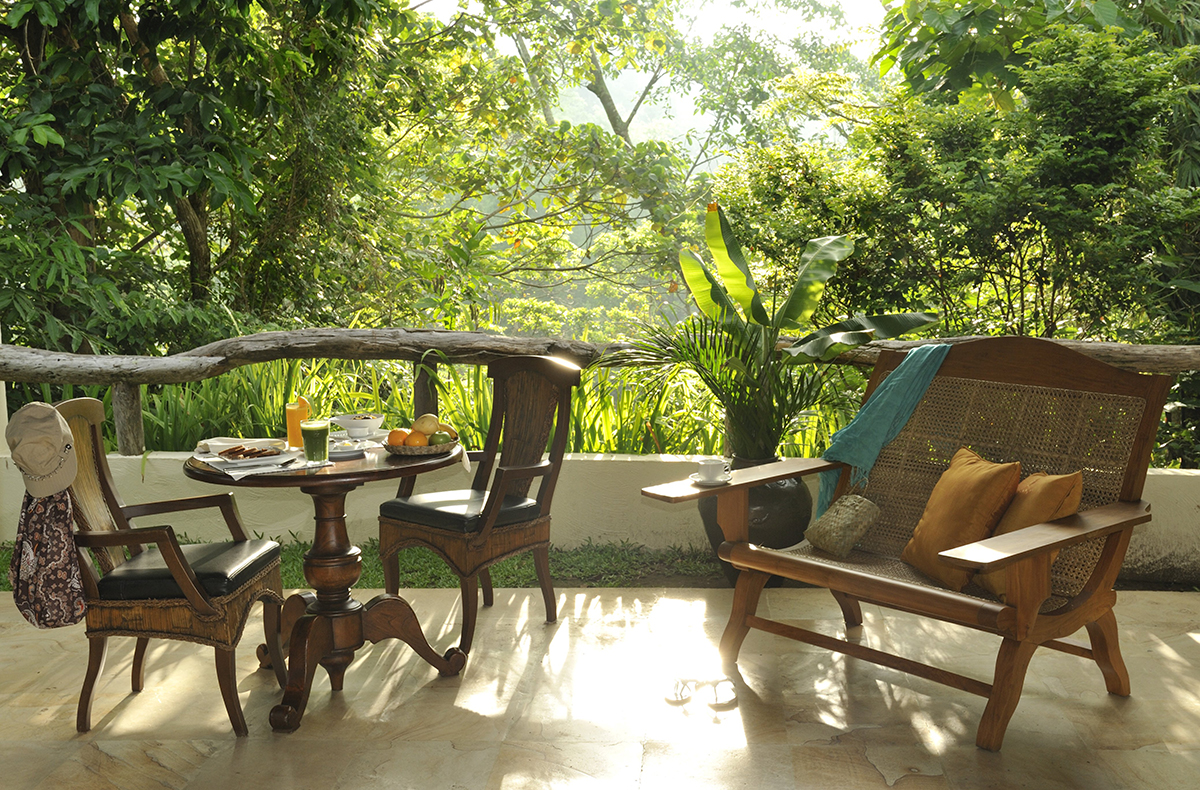 Garden Villa: Jungle terrace
What's interesting is that wellness tourism isn't just about helping travellers relax or feel good about themselves. At The Farm at San Benito, a world-class holistic medical wellness resort located in Lipa, Batangas, a 90-minute drive south of Manila, I and my team have devised various techniques and methods that can contribute to the betterment of overall health, even serious illnesses.
The Farm rests on a 48-hectare lush, green jungle, with a stunning view of the majestic mountains, with pristine and uplifting life-giving energy radiating around the property. This world-renowned, multi-award winning resort offers natural and holistic medically-supervised health optimization programmes addressing some of the most alarming and prevalent lifestyle illnesses in today's society such as diabetes, obesity, hypertension, hormonal imbalance as well as anxiety, stress and depression. Programmes are carefully planned and conducted by internationally-trained integrative medical doctors, spa therapists, nutritionists, 'living food' experts, fitness coaches and yoga teachers. With only 33 exclusive suites and villas, world-class service, and the Filipinos' nurturing touch, The Farm offers guests an unparalleled life-changing holiday experience.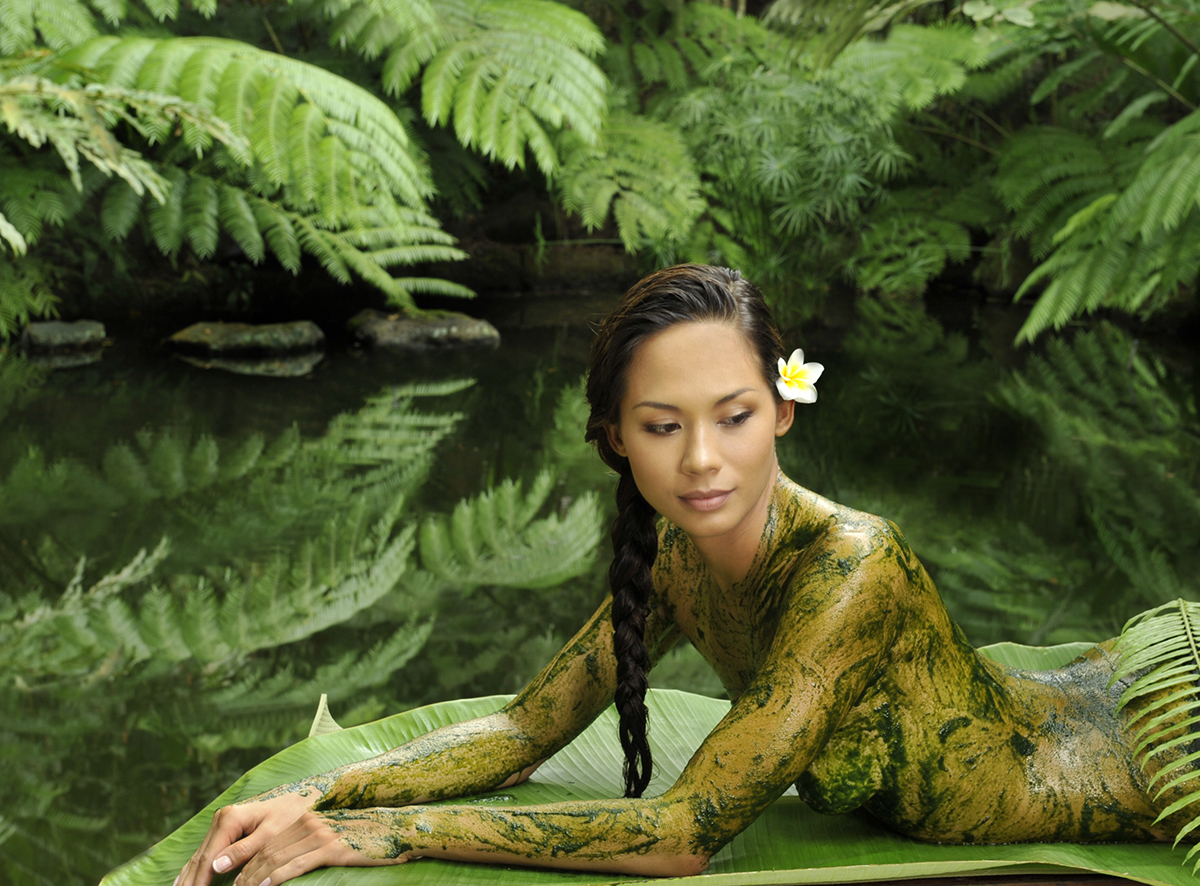 Healing Sanctuary: Chlorophyll body wrap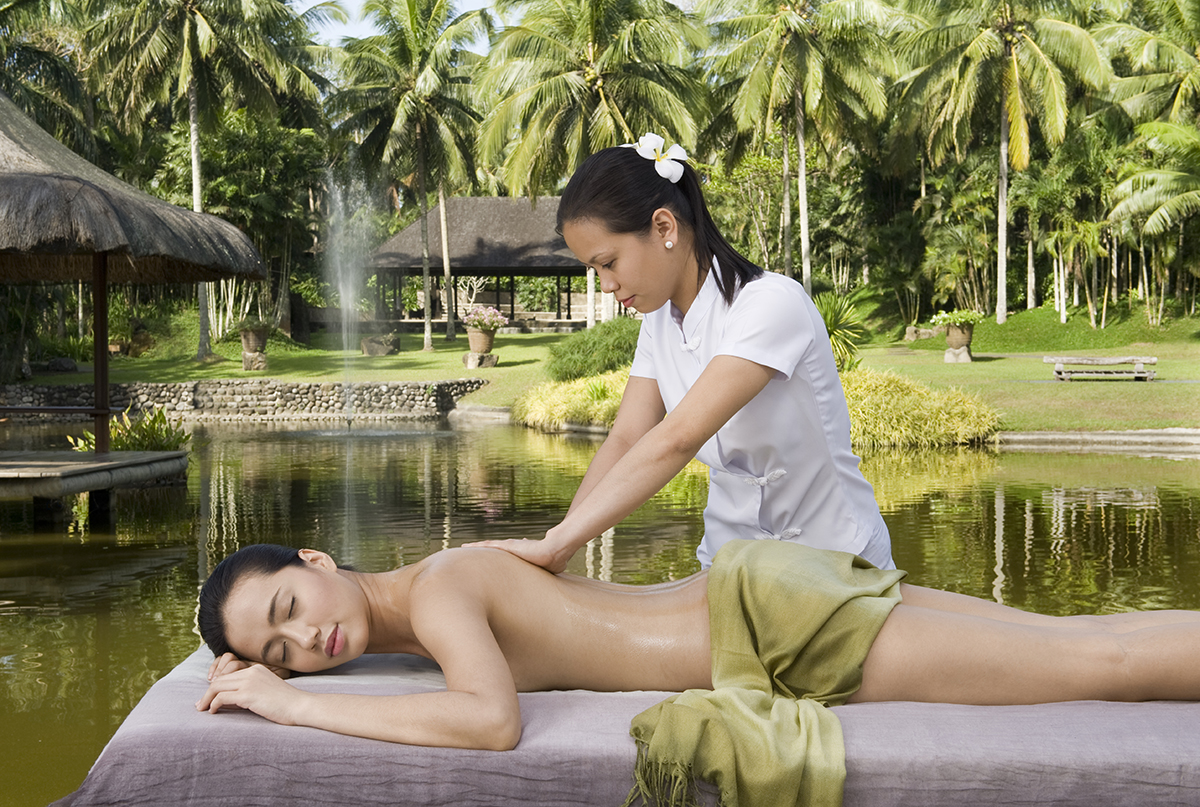 Healing Sanctuary: Relaxation massage
Over the years, The Farm at San Benito has helped thousands of people succeed in their quest to live a healthier and balanced lifestyle through integrative medical services, preventive health care practices, and awareness of consuming nutritious foods in their purest form. Our team of experts is trained specifically on a science-based, evidence-based and results-driven approach to attaining optimal health.
"Seeds of Culinary Wellness: Farm-to-Table
The Farm is called The Farm for a reason. Figuratively, we sow seeds of optimal health and wellbeing. The Farm-to-table concept is something we take literally. Here, the various produce used in our world-renowned restaurant are consciously-cultivated and freshly-harvested.
Hydrogen Water; Hydrogen Medicine
The Farm has been employing the principles of hydrogen medicine long before it was popularised by celebrities. For so many years now, we have been using it to control diabetes and prevent its complications as demonstrated by improved HbA1C and decreased dependence on both insulin and oral sugar-lowering drugs. Other diseases helped by this are cancer, acid-related conditions like GERD gastroesophageal reflux; autoimmune diseases like SLE or systemic lupus erythematous and rheumatoid arthritis metabolic diseases, including obesity; to name a few. Hydrogen molecules cross the blood brain barrier and are therefore very helpful medically — even in managing Parkinson's and Alzheimer's.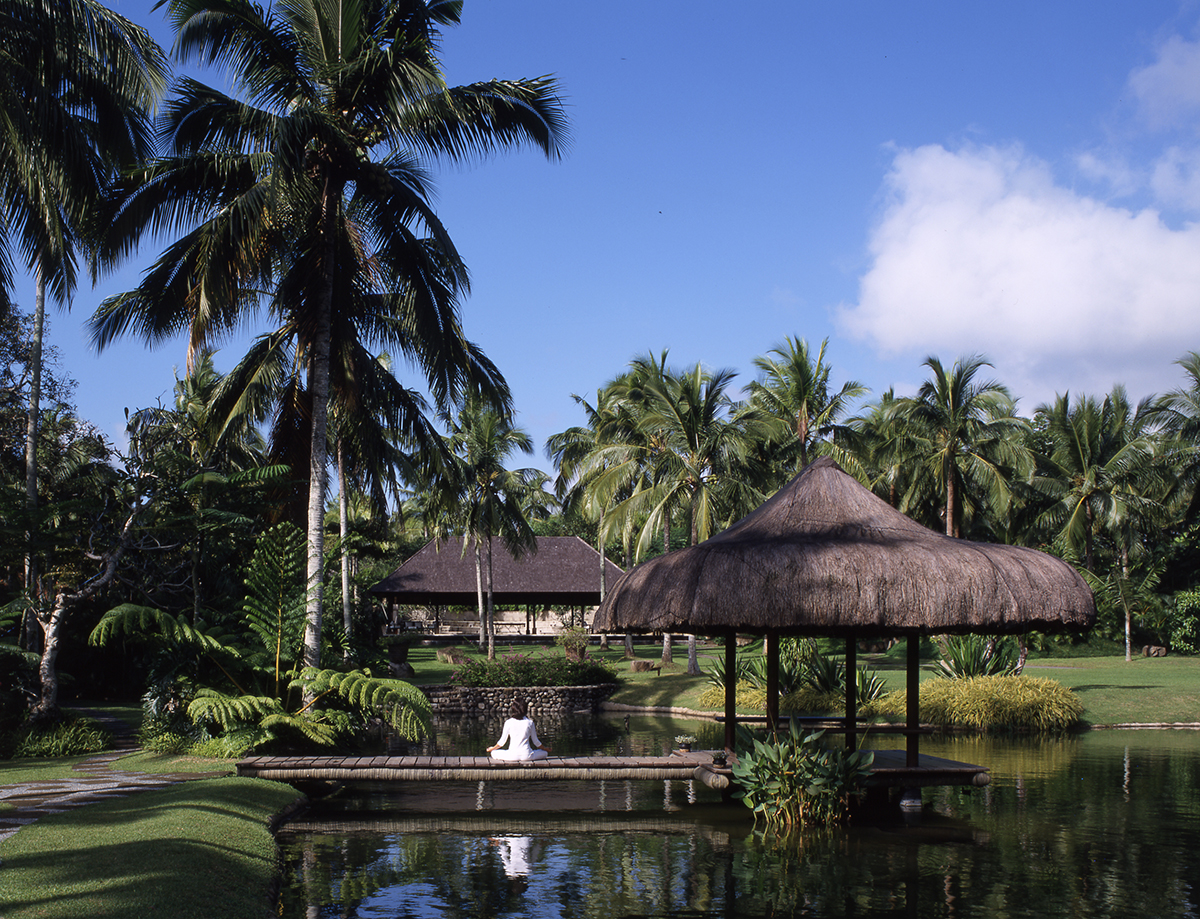 A lagoon at The Farm
Despite these benefits, conflicting literatures on the value of hydrogen molecules abound the internet for two reasons. First, a lot of standard scientific and clinical researches on hydrogen and its efficacy are in foreign languages not readily accessible to the English-speaking world. The Farm Medical Department connects with professional translators and thus has access to such latest clinical developments. Second, quality of packaging is important in order to properly contain hydrogen molecules. The Farm uses a patented container using multi-million dollar technology that can deliver the highest therapeutic amount of hydrogen molecules.
Fasting: An Unconventional Cure
2016 Nobel Prize awardee in Physiology & Medicine, cell biologist Yoshinuri Ohsumi proposed the cure for cancer in his lecture, "Autophagy  —  An Intracellular Recycling System"
According to this Autophagy specialist, when we fast for 10-12 hours in a day, "the energy already present in the body is used up. With time, when appetite becomes intense, the body starts to eat the cancer cells.
Professor Ohsumi recommends fasting for 20 days maximum in a year to eradicate cancer cells. The Farm has been advocating fasting for almost two decades now. It is the cornerstone of its Detoxification Programme.
Battling Online Addiction
One curious phenomenon is the observation that children seem to be hardwired for technology. With the introduction of the calculator, there were some brain pathways that were changed and generations down the line, the genes for mental computation just weren't needed anymore creating new brain pathway patterns leading to this phenomenon of children being able to operate without the manual.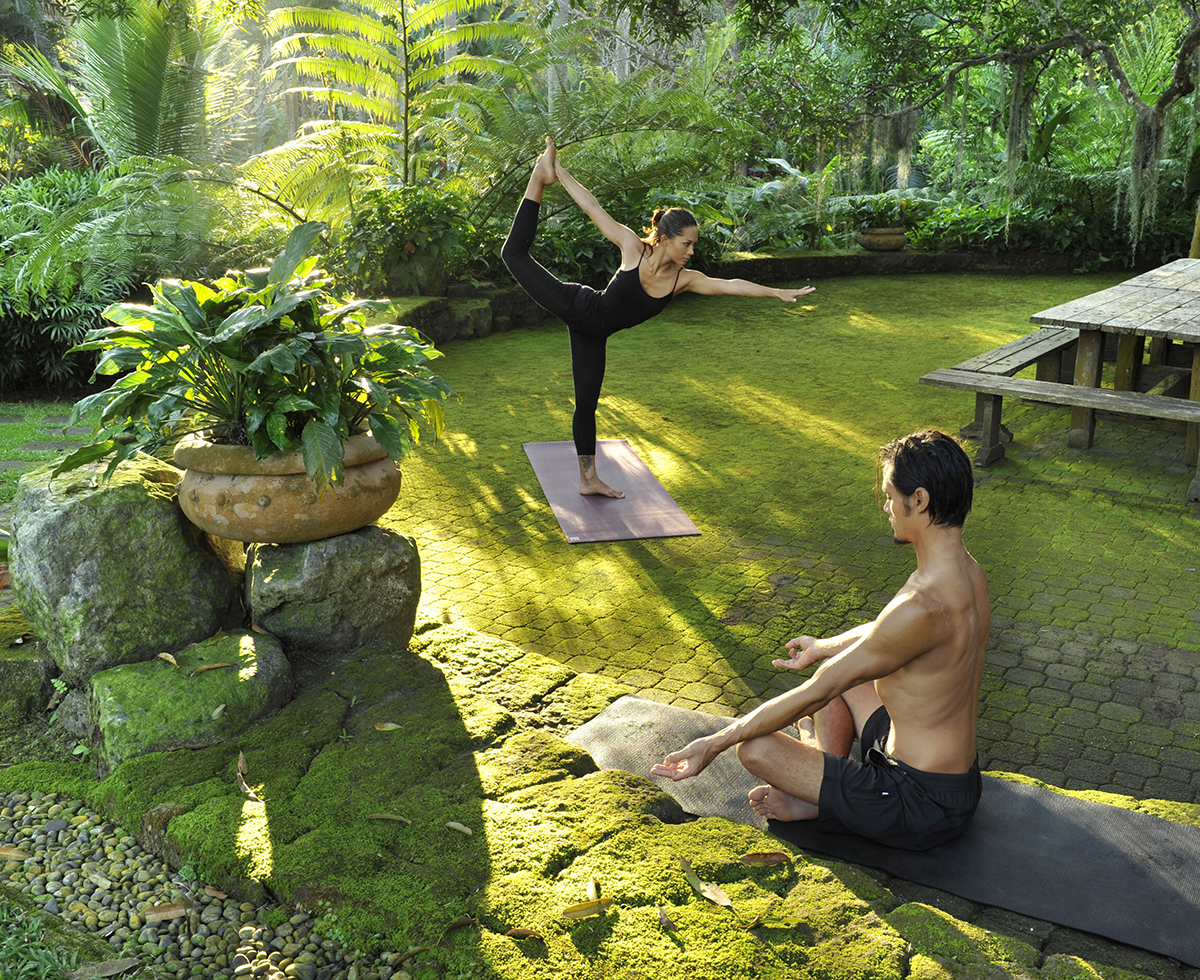 Mindful Movement: During a yoga session
Back in the days, The Farm would require surrender of laptops and cellphones when a guest enrols into the Detox programme. There was even no television in the villas! Reading or use of technology will favour activity in the head over the belly and other parts of the body. The principle was that the body would need sufficient amount of flowing energy to be able to properly eliminate toxins in the body.
The Farm still encourages digital fasting but more of a suggestion and appeal to free will. Surprisingly, some guests come to The Farm and on their own, subject themselves to a break from gadgets/social media connectivity. Children's activities like nature walk and fishing are available to give children the same break. Lectures and workshops on addressing online addiction can be available upon request.
Donate Now
Comments
*Comments will be moderated