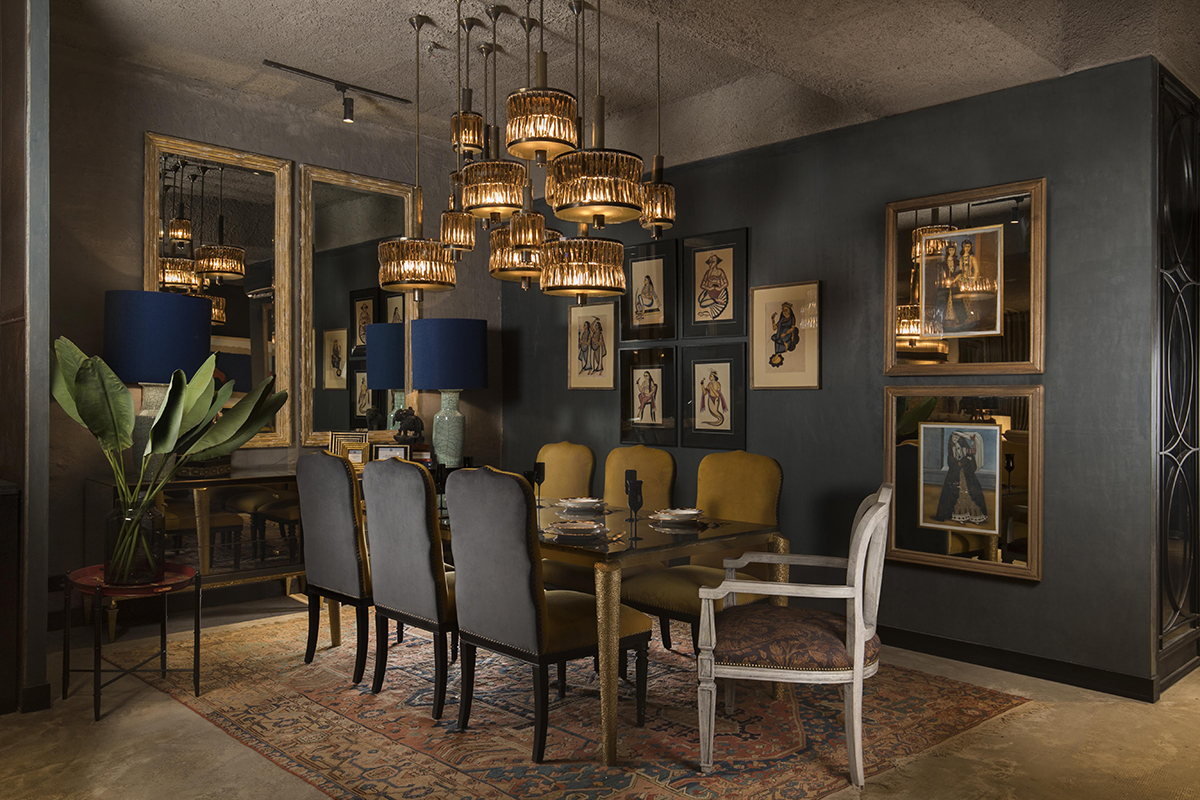 The flagship store of Beyond Designs at Sultanpur, M G Road, which houses Cafe We. Photos courtesy of Cafe We and Beyond Designs
Café We blends design, food and art. A collaboration between Beyond Designs and Varun Gupta, it is the place where you can grab a cuppa as well as pick that favourite cushion you have taken fancy to on the very first glance
MG Road in Delhi has been a one-stop haunt for all shades of furniture, home décor items and furnishings — both high-end luxury items as well as affordable antiques and objet d'art — which make it the Mecca of enthusiasts of interiors. If you love to deck up your home and have been planning to zero in on an eclectic range of classy cushion covers, blinds and shades, rugs, carpets, diwan sets, durries, runners, floor mats, pillows, door curtains or curtain brackets, this is the place you should head for.

M G Road, over the years, has seen a surfeit of shops catering to the design needs of city-dwellers. Many of them have redefined the way we engage with design. Beyond Designs, which opened its flagship store at Sultanpur in April, is one such destination where design meets imagination. Established in 2000 by Sachin Gupta, an interior designer, who was later joined by his wife, Neha Gupta, Beyond Designs has traversed the last two decades by creating some iconic designs. The boutique specialises in retailing high-end furniture pieces with the use of exquisite materials, like stone, mirror, metal, crystals, semi-precious inlay, etc. Fusion defines their style and their collection is largely fusion with bold colours and unusual classy patterns.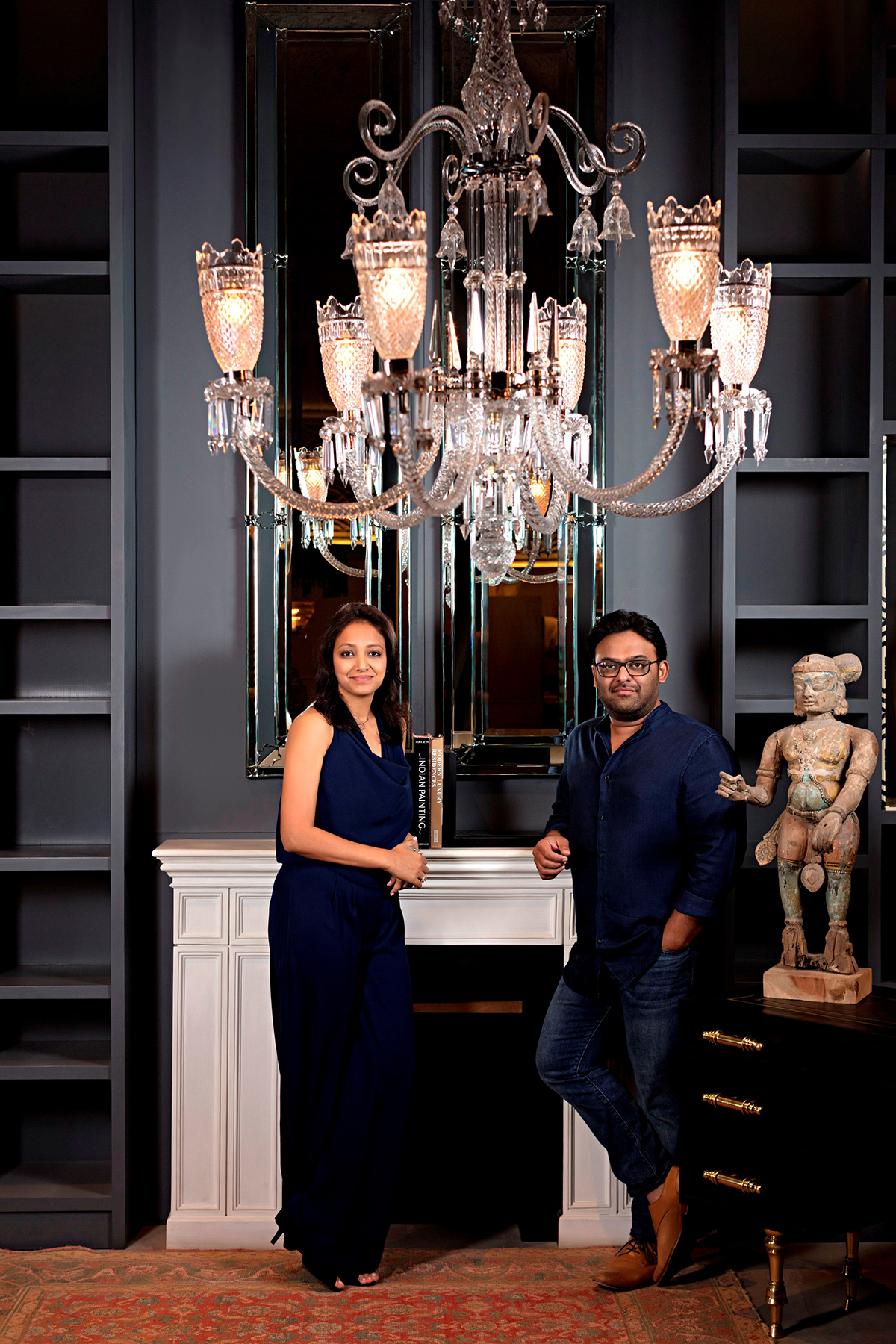 Founders of Beyond Designs, Neha Gupta and Sachin Gupta
The duo behind Beyond Designs share a conviction that design is found in every aspect of life: They believe that it is "a conversation between the creator and the receiver". Their new venture, Café We — in collaboration with Varun Gupta, who has a background in hospitality — blends design, food and art.
Talking about the idea and vision behind their flagship store and collaboration with Cafe We, Sachin Gupta, co-founder of Beyond Designs, says, "We thought of creating a store that's more like an experience centre for people to come and shop for accessories, browse through an extensive display of decor settings, discuss their requirements with us or our design team, look at possibilities of how we could help them do up their space and give them a beautiful cafe space to enjoy meals or just coffee and desserts."
According to the founders and owners of Beyond Designs, the key elements of the store would be its location; there are not many eateries on this road. Also, they are offering the consumer a 360-degree approach to completing their home wherein they can buy accessories and furniture and furnishings all from one spot.
Talking about the collaboration with Cafe We, Sachin says, "We always thought of creating a home decor space with an additional space for people to experience coffee and food in a beautiful setting with our signature line of work. Our concept was to allow both businesses to help each other in a way that if one comes to the cafe, they look at the decor section and want to buy and vice versa."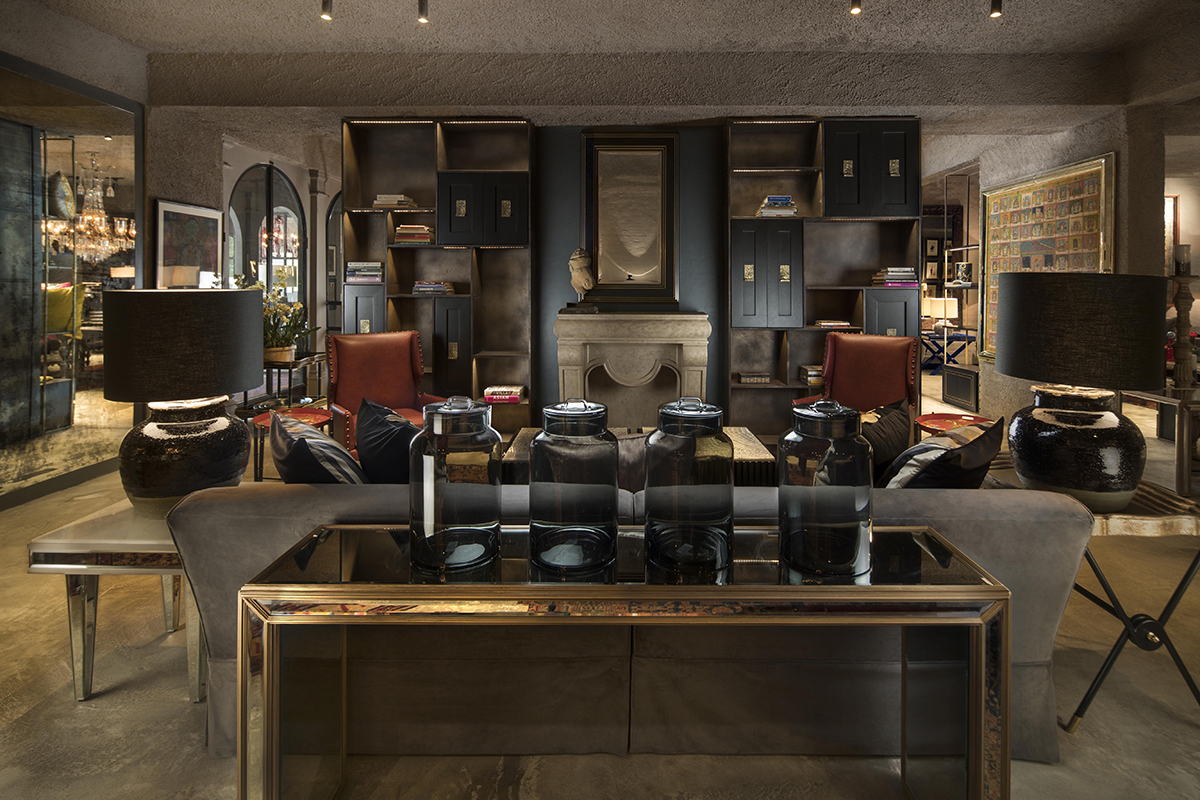 A view of the new flagship store of Beyond Designs at M G Road
The new store's collection is a seamless blend of contemporary lines with bits of Indian inspirations, complete with mid-century style tables to glamorous chandeliers and global fabrics. "The new collection in store is all about embracing luxurious materials and textures, concentrating on the details to yield products and furnishings that are visually enticing and emotionally evocative. While many of the pieces are mid-century-inspired, they're upholstered in materials like velvet, and feature a mix of bold hues with metallic and mirrored accents. Consumers today are looking for a mix in their house — both contemporary and ethnic chic — and we focus on fusion which works well for all," says Sachin.
He adds that they draw inspiration from pretty much everything in their everyday lives — travelling, meeting people, heritage, monuments, architecture, fashion, trends. "All this is what keeps us going," he says.
At Cafe We, the interiors of the store merges with that of the cafe so seamlessly that one may not realise while treading away into either territories. Classic chandeliers in pink hue hang in a row. Contemporary furniture pieces are lined up on both sides of the wall adorned with a huge French-style glass window. The cafe has the seating capacity of 52 at one time, including an upscale private dining space that can accommodate about 10 persons.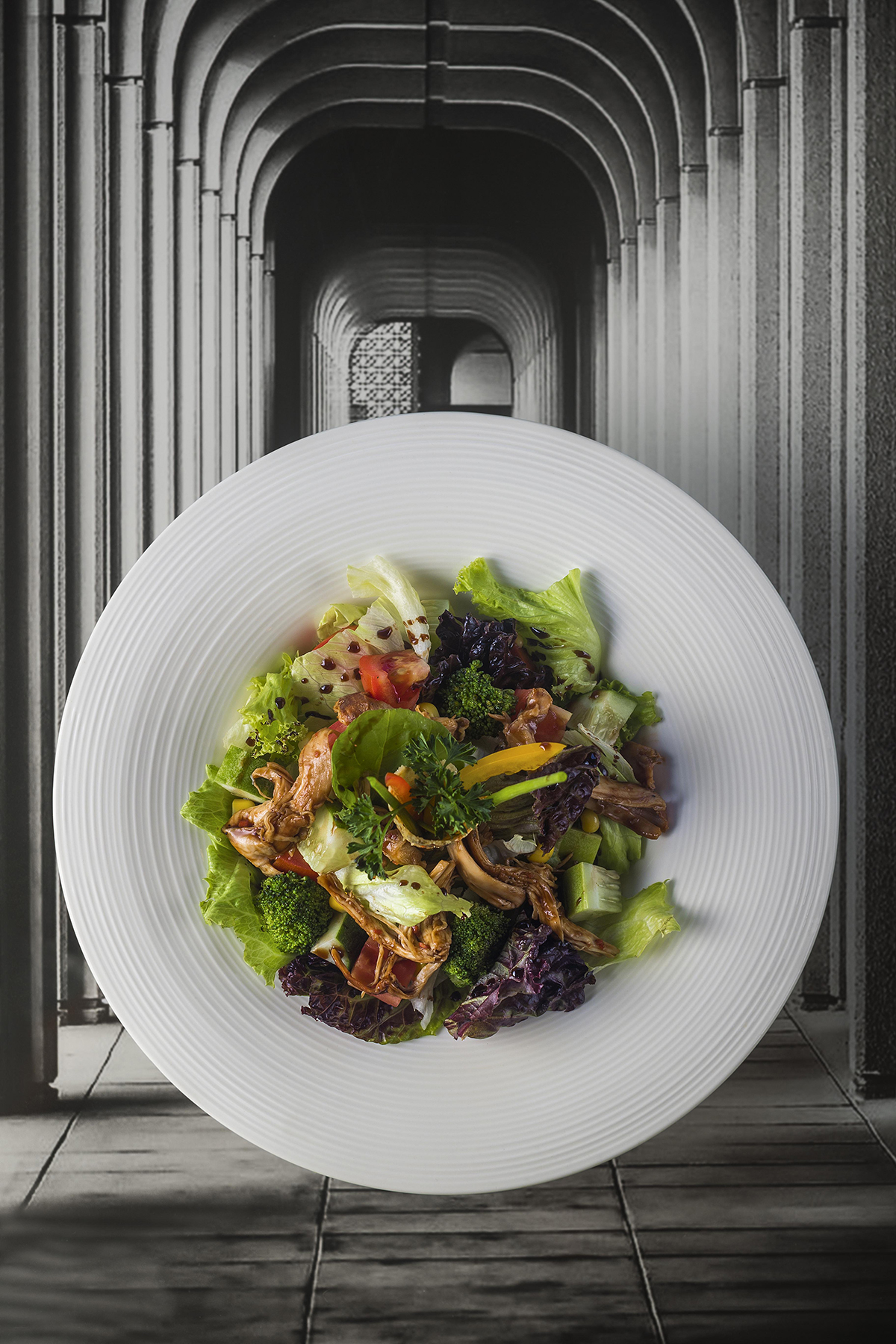 We Café aims at giving the best dining experience to anyone who walks in at an affordable price.
Though the café looks and feels like a high-end fine dining restaurant, by calling it a cafe, the owners intend to welcome the customers from every segment. The café aims at giving the best dining experience to anyone who walks in at an affordable price.
In Varun Gupta, the duo behind Beyond Designs have got a collaborator who has the expertise in bringing to fruition a vision they share. Varun has spent two decades in the hospitality industry. He started his career as a chef and has worked with the Taj Group of Hotels as well as Costa Coffee. His last job was as the COO of Compass Group & Whassan in Nigeria. Varun says, "There was a bucket list I wanted to check out and wanted to have my café. Sachin and Neha Gupta, my partners from Beyond Designs, also wanted to get into retail. They have been conceptualising interior designs, but have never ventured into retail business. We decided to get into something which is personal to us —the shop-within-a-shop concept. We thought that since it's a network of us getting together and it's something to do with us, so we named it as Cafe We. Also because 'we' is one part, one word, one world. So, we zeroed in on this name."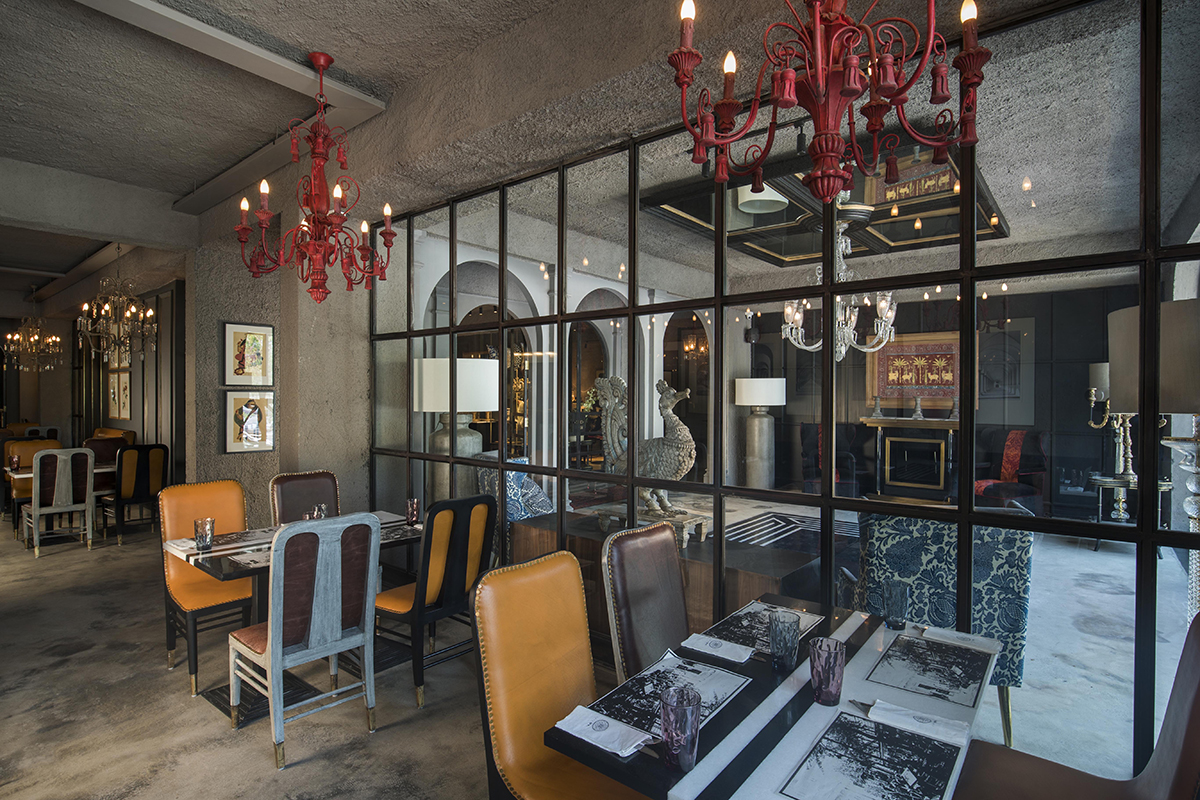 A view of Cafe We at the new flagship store of Beyond Designs at M G Road
Varun says that at this cafe, you'll not see the regular buzz of music or lot of people sitting next to each other, facing each other in a small cramped space. "We will try and give more personalised service and menu in a good ambience," he says.
Cafe We is inspired from a lot of restaurants in Europe. It's a cafe which is managed by the family, but very traditionally designed, using Gothic elements. "Sachin and Neha have curated the restaurant to make it seem like an extension of the Beyond Designs store. My role is handling the operations and the hardcore hospitality aspect of it — backend, kitchen, menu, service. But that's the combination we wanted to make. We wanted to create a cafe which is more of a fine-dine cafe. It's a very new concept. There are not many cafes that offer personalised service or private dining room which can give you the chef's table. We'd create bespoke menus which are designed specifically for our clients, which are out of the regular a la carte menu," says Varun.
The idea, he adds, is to offer a different experience. "We don't want to restrict ourselves to any particular clientele. The price is affordable with a view that we want more and more people to experience good food at the same price that you spend at a cafe. It's a wholesome and very elite experience. Pre- portioned food served in style at a much lesser price compared to a high-end hotel is rare. We are serving basic food that people love to eat, like pizza, pasta, sandwiches, smoothies. We have a small section of healthy food too," says Varun
The café is open for clients from all walks of life, including professionals and students. "People come here even in their pyjamas at night for coffee. The store and cafe complement each other. We want to be trendy," says Varun.
He says that people always feel free to walk in cafes and enjoy a cup of coffee or snacks. "Restaurants do not offer coffee, but cafes do. Moreover, the number of coffee drinkers in the metros has gone up since the inception of so many cafes. A café is also a kid-friendly place," says Varun.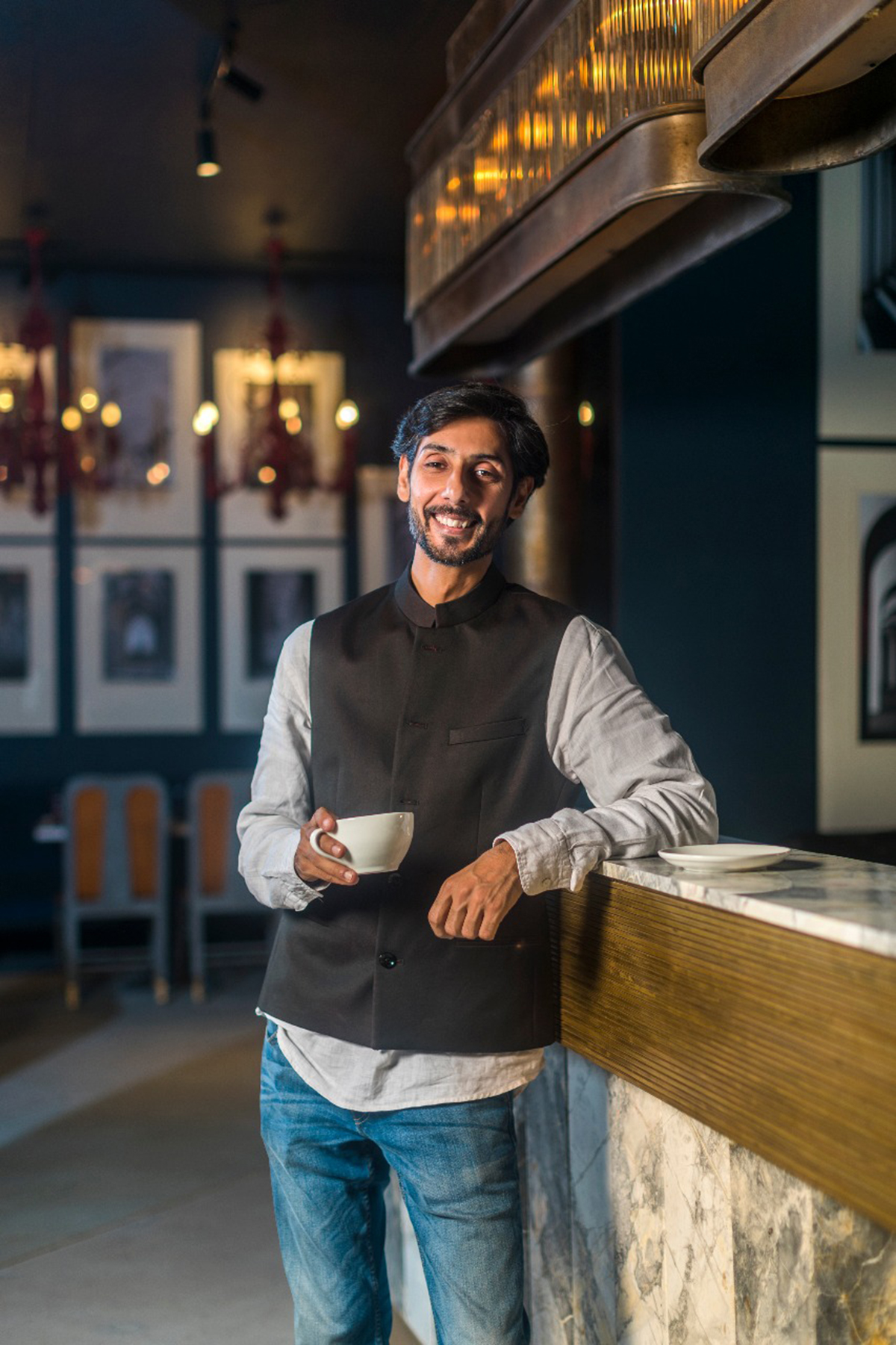 Café We is innovative, honest and stimulating: Varun Gupta
On the menu at the café are five dishes in different categories. They are the signature dishes. "The menu offers majorly European dishes, but we're concentrating more on the flavours than on the absolute dish. So, for us, smoke, barbeque, garlic, balsamic are the flavours. We want to create a flavour in the dish rather than create a new dish. So, you may have had a potato patty sandwich but the patty that we make in-house has a different flavour. I'm adding roasted vegetables to it. The soups that make are very different that you will not get anywhere else. Generally, people like to have cream soups or broths. We have different flavours," says Varun.

What's more, even the salads you get at the café have dressings that are different. "We have tried selecting items that cover all the options. These are options that you will invariably pick. We don't have 25 items under one category, but the five items that we have are the popular best-sellers," says Varun.
The basic menu at the café will remain the same but seasonal specials will be introduced every month. The café, be open all seven days from 11 am to 11 pm, also provides takeaways.
Among snacks, Pesto chicken pasta is a must-try. Other highlights on the menu include Profit and Loss salad with balsamic vinegar and, among desserts, Choco Nile and Deconstructed Apple Pie. In the coffee, the café has Doppio, Flat White, Mocca, Macchiato, Cappuccino and Espresso, etc. Additionally, there is a wide range of tea and coconut water. Besides, there is a gamut of cocktails and mocktails to choose from. And there is beer and wine.
"If we have to describe the cuisine of Café We in three words, we would choose: innovative, honest and stimulating. Innovative, because here you can expect good old traditional specialities with a twist of our own. Honest, because we buy our ingredients from producers we know and trust. And if you want to know what makes Café We stimulating, you should come and taste for yourself," Varun winds up.
Donate Now
Comments
*Comments will be moderated
A must visit place for all those who love to enjoy trendy snacks,taste in affordable pocket,in a great ambience,and star style servings.wish all the grand success to the honest and sincere team at cafe We.
Naresh
May 6, 2018 at 03:12