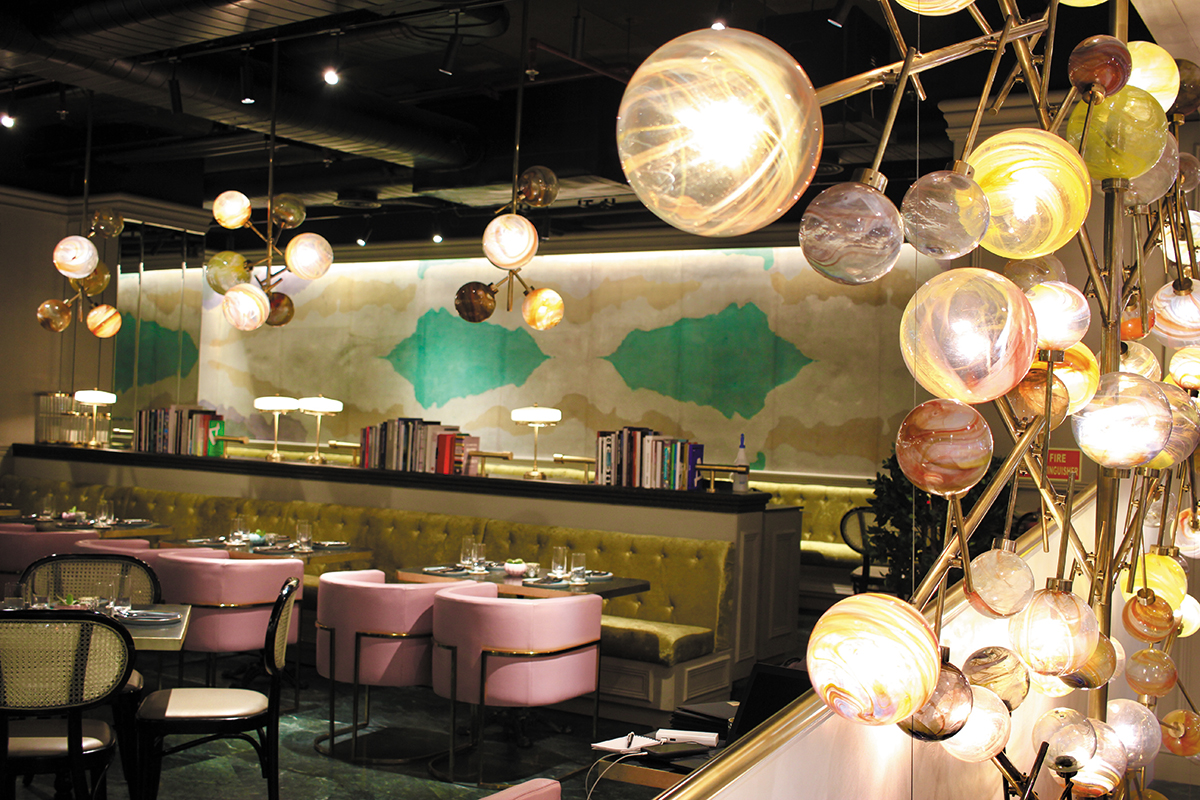 The Runway Project at Select City, Saket, in New Delhi. Photos: Gourmet Investments Private Limited
The name has it all. The Runway Project blends cuisine with couture — both ultra chic. If you are a gourmet lover who also loves to add a pinch of style to the menu, with just the right doses of oomph, it is the kind of place you should make a dash for.
A year after The Runway Project opened its first outlet at Phoenix Mall in Mumbai's Lower Parel, it is all set to delight Delhiites. Its second outlet was flagged off at Select City, Saket, in the capital recently. A few hours at the restaurant and you know that it's a place au courant with what is in vogue, in step with style of the season. Serving up dishes that soothe the soul of the swish set is, quite literally, a cakewalk.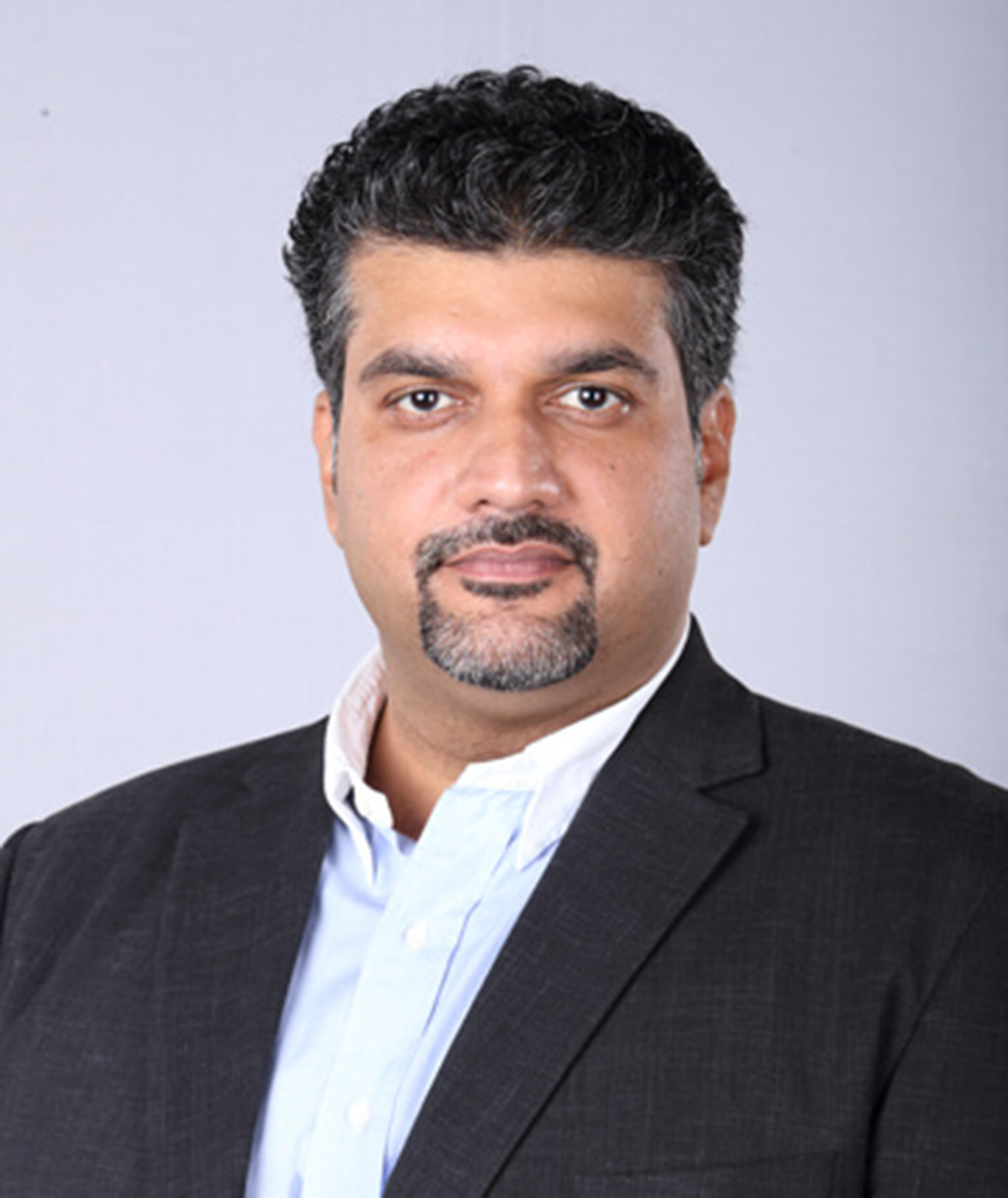 Ramit Bharti Mittal, CEO of Gourmet Investments Private Limited
The Runway Project is one of the three ventures spearheaded by Ramit Bharti Mittal, CEO of Gourmet Investments Private Limited. The other two — The Market Project and The Bandra Project — are currently in Mumbai and will eventually open in other cities as well. Ramit Mittal is the son of Rakesh Mittal, vice-chairman and managing director of Bharti Enterprises and elder brother of Bharti Group Chairman Sunil Mittal.
Ramit, arguably one of the bright figures in the gourmet industry in India, has his fingers on the pulse of the new trends in the Food & Beverage (F&B) industry and strives to bring famous international brands like Ministry of Crab and Nihonbashi and Typhoon Shelters— among Asia's top 50 restaurants — to India.
Eminent chef Dharshan Munidasa, Sri Lankan chef, restaurateur and television personality, founded Nihonbashi and Ministry of Crab, two of Sri Lanka's most successful restaurants. Ministry of Crab will open its first outlet in Mumbai in May-June this year and subsequently in Delhi.
The group represents the international pizza chain, Pizza Express, in India as its partner since 2012. Ramit is also working on revamping all the existing outlets of Pizza Express and opening at least 10-12 new outlets in another 18-24 months.
The menu at The Runway Project has been curated by celebrity chef Vicky Ratnani, who is also the corporate chef of the group. Ramit is a man on a mission who seems driven to bring in more innovation, vibrancy and energy in the gourmet industry in India. The idea is to create, and curate, spaces that are a few notches above than a mere restaurant or a bar, spaces that are hyper local and yet in sync with the feel and flavour of global trends in fashion.
This space reflects distinctive and immersive design and décor which mirror the ethos of not just its location but also the community it is created for. The Runway Project is designed by Ayaz Basrai of the Busride Studio and has an ambience that spells elegance.
Talking about The Runway Project, which dips into a variegated palette comprising latest trends in food, fashion and lifestyle, Ramit says that the menu has been designed in such a way that potions are small. Even salads are minimalistic. There is a special kind of pizza, called Leggera, salad pizzas inspired by Naples' classic Friselle bread. Most of such pizzas are light and under-600 calories. The core of the pizza cutouts are replaced for salads so one can eat the pizza without any guilt. All cuisines here, by virtue of it owing allegiance to Pizza Express, are highly influenced by the Italian cuisines.
However, if you look closely, you will note its cosmopolitanism, with strands of international influence clubbed with the best of Italian food by using, for example, some stuff from Latin America or some Japanese technique. However, the core remains Italian. Among trending ingredients include the likes of quinoa and barley. The cooking methods are diverse and eclectic, just like the menu.
In the high street fashion zone, your diet defines you. You are what you eat. The restaurant, which derives its name from the runway, is a celebration of everything a fashionista would want a joint to rustle up. Ramit says that the idea is to create a "hyper local" restaurant where everybody who walks in finds it easier to adapt to its space. He says, "In Saket, which is high on fashion, we thought we needed a restaurant that is as fashionable and trendy as fashion. Our menus are designed in such a way that we change it with season, just like fashion changes, our trends change too. So, right now, we are in the autumn-winter phase. In May, we will move to spring-summer and we'll completely change the menu. While we use a lot of curing and pickling as part of autumn-winter menu, for summer, it'll be fresh, more vibrant, using lots of vegetables."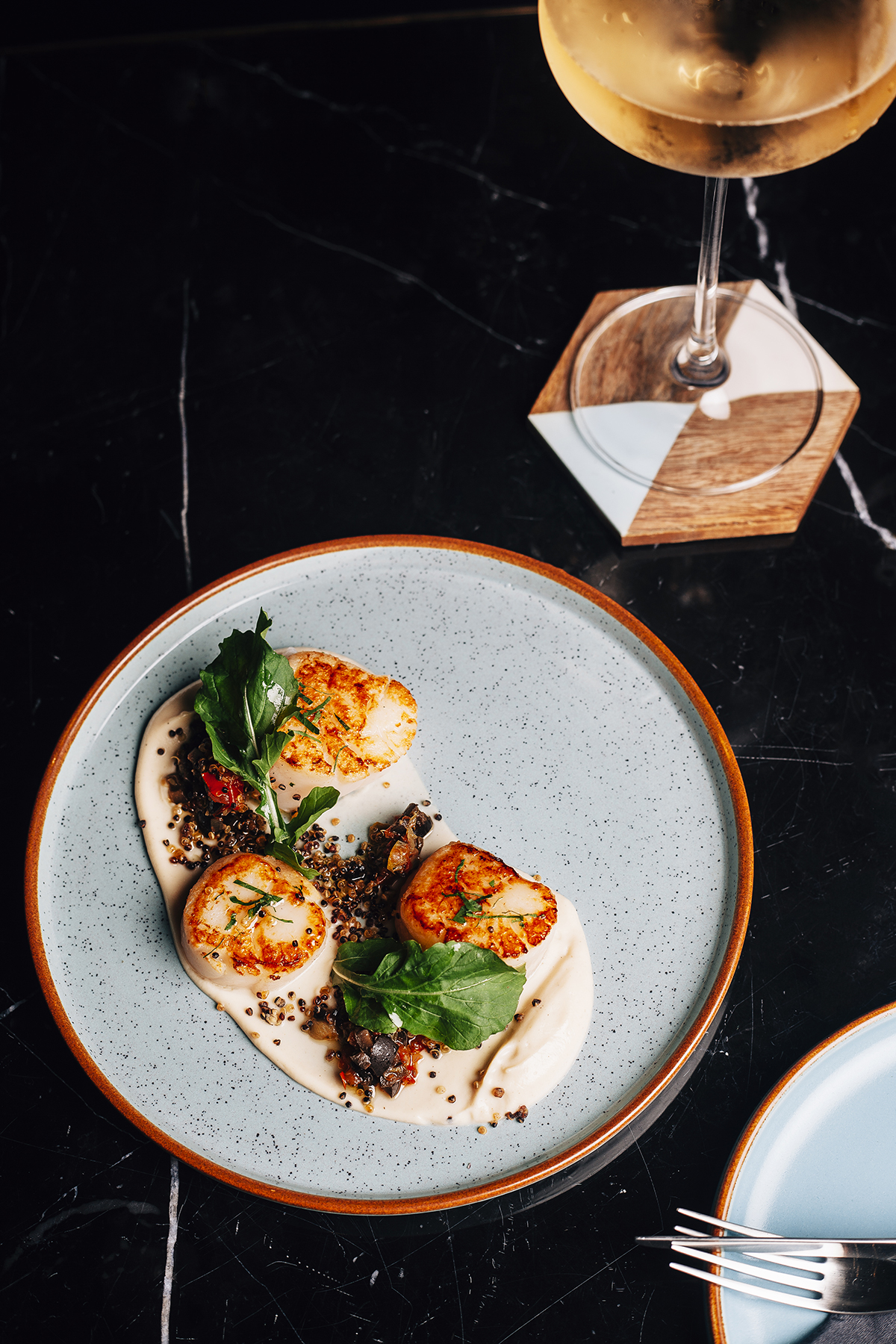 Scallop and Mash
Ramit says he plans to have curated events to introduce new menu with the change in season. "We also want to do a lot of curated wine events to showcase our food. Our focus is also on the bar and with Pizza Express, we are taking this to the next level," he says.
Elaborating on the three of his concept projects, Ramit says, "The Market Project is open in Kurla region. It's more of a bazaar. It is more of Italian food with a Mughlai twist because it's in an area which is known for that kind of food. The Bandra Project, which is a community bar and kitchen, is defined by bigger plates and pizzas from Pizza Express. The Runway Project is an ode to fashion where we try to be more fashionable rather than taking fashion literally — more chic, trendy and upmarket."
He says that the three different projects extend themselves to different locations in Delhi and Mumbai — the twin cities where he's planning to open most of his projects in the next 18-24 months. "We expect to have only a few Runway Projects, may be not more than two or three. It is the high street project whereas The Market Project will have more extendibility in cities like Delhi and Mumbai," says Ramit.
So, while all three of his projects have very strong Italian ingredients, with dollops of pastas, salads, and pizzas, you can choose your dining destination out of these depending on the mood of the moment as the menus at these three tend to be vastly different from each other.
Ramit says he'd like the project to be niche and exclusive. "Because we have three different projects, it depends on the city we plan to go — the permutation and combination will be different. So, if you have more organised high street, you'll have a Bandra Project coming up. If there are more mall clusters, then The Market Project goes there. As cities expand and as more premium real estates come up, The Runway Project can find a place there," says Ramit.
The idea, says Ramit, is to be "hyper relevant". He says that there are many Mumbais in Mumbai and many Delhis within Delhi. "Depending on how the real estate and the community opens up, a project can easily go and sit there," says Ramit, adding that the three projects are characterised by different concepts, positioning, menus and service style. "We have a very strong Italian backbone as our heritage comes from Pizza Express. Italian cuisine is consumed widely in India. And pizza is one of those dishes in Italian cuisine that has a massive following and recognition," says Ramit.
Talking about operating the three concept-driven restaurants, Ramit says, "For us, it was important to fire all three almost at the same time because we needed our supply chains. We needed everyone to be in line knowing that this was coming. Even it meant that I put the pressure and make sure that my team can sustain that pressure of the differentiation and yet be comfortable in running the operations to a certain standard that is expected for that project."
All these three are, however, casual dining restaurants and Ramit underlines that there is no white glove service. "There are no tablecloths and nothing pretentious about us. The Runway Project looks prettier, but it's supposed to look like that," he says.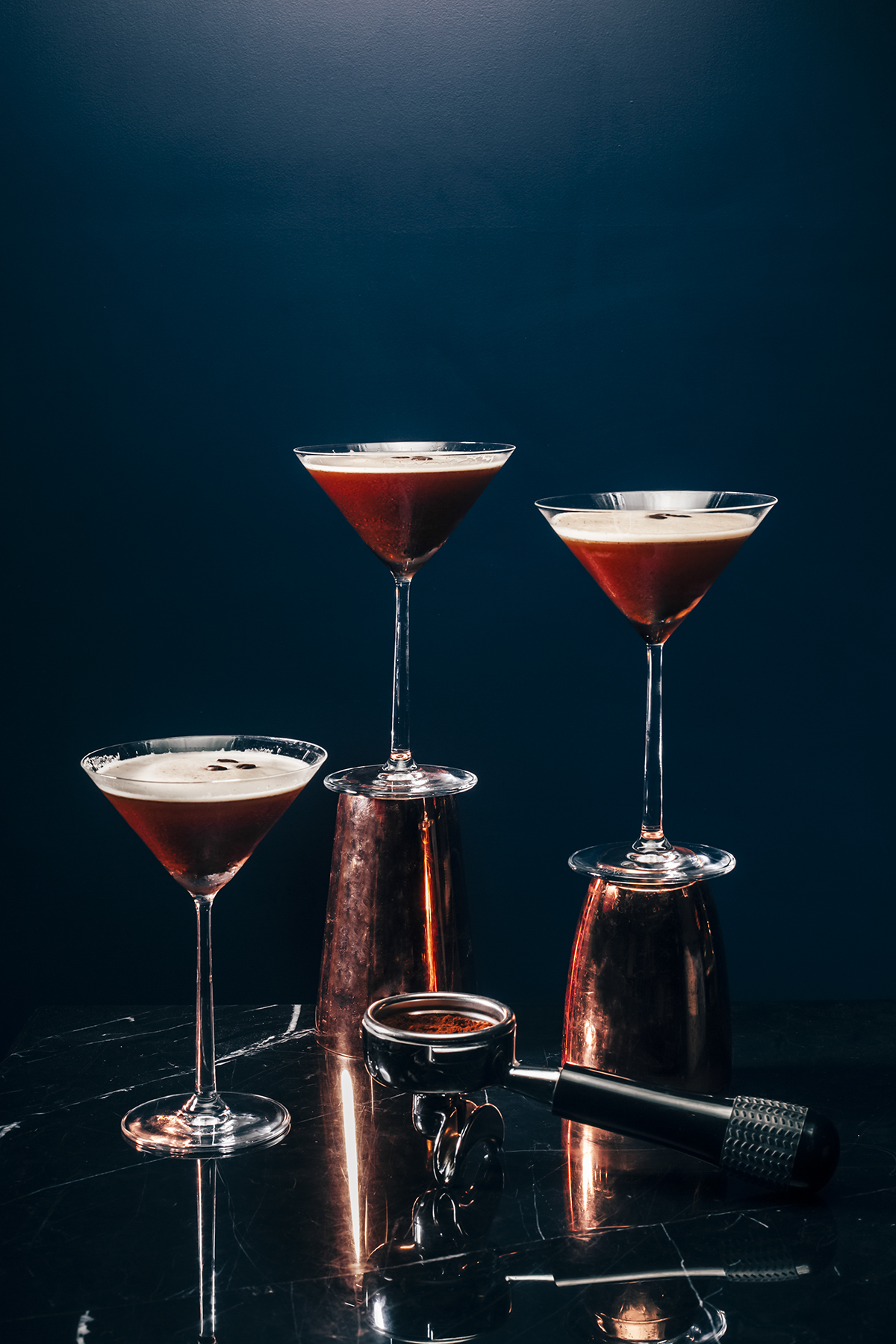 Espresso Martini
Size matters and for those fixated on perfect figure, there are size-zero salads with house-procured watermelon, oven-roasted broccoli and goji berry, a small red berry that has been traditionally used in Chinese medicine to improve liver and kidney function, as well as eyesight. Pumpkin seeds add a touch of the Mediterranean to the delicacies. Then, there is Feta Crumble, a take on classic Italian salad, like Watermelon Feta Salad. "We have completely revamped it and it's very healthy and goes well with the season," says Ramit.

Tuna Carpaccio served here is in a different avatar. It's seared, prepared using the Japanese tataki technique, in which the meat is seared briefly over a hot flame or in a pan, sometimes also briefly marinated in vinegar, sliced thinly and seasoned with ginger, which is ground or pounded into a paste. "We use tomato sauce, the classic Italian sauce, with tuna. We make tuna in two ways — the sauce is made of tuna and the dish itself is tuna," he says.
In small plates, however, there are limitations. However, the names on the menu reflect an innate understanding and appreciation of the latest trends and, in some sense, represent those trends. Duck, for instance, is replaced by mock duck, a gluten-based vegetarian food made of wheat gluten, oil, sugar, soy sauce and salt and is high in protein.
For those who desire, there is Lust-have, a classic Italian version of grilled prawns. They spice it with Himalayan pink salt and Tellicherry pepper (which derives its name from the place which lies on the Malabar Coast in Kerala) and it's served with Italian sauce, rosemary burro fuso (butter sauce). So, while the core is always Italian, they use influences from around the world. Some of the dishes are play on the terms designed to echo fashion: "Out of Milan", "McQueen", "The Makeover", "Red Carpet", and, even "Casting Couch".
The potion is small to serve those who strive for the perfect curve. It's a trend these days to eat smaller meals, but more meals a day. So, the menu is designed in such a way that you can eat anything from the entire menu any time of the day. So, if you want a post-lunch snack, it has something which you can eat from the menu and which in any other place is a main course with seven elements. But here, you get to eat it in small potions. So, everything ranges between 100-120 grams of protein. The restaurant has a lot of healthy ingredients, with salads having nothing fried in them. "Having small plates allows you to keep a check on fitness and allows one to try more from the menu," says Ramit, who keeps travelling and sourcing concepts on his quest to energise the F&B industry.
Donate Now
Comments
*Comments will be moderated