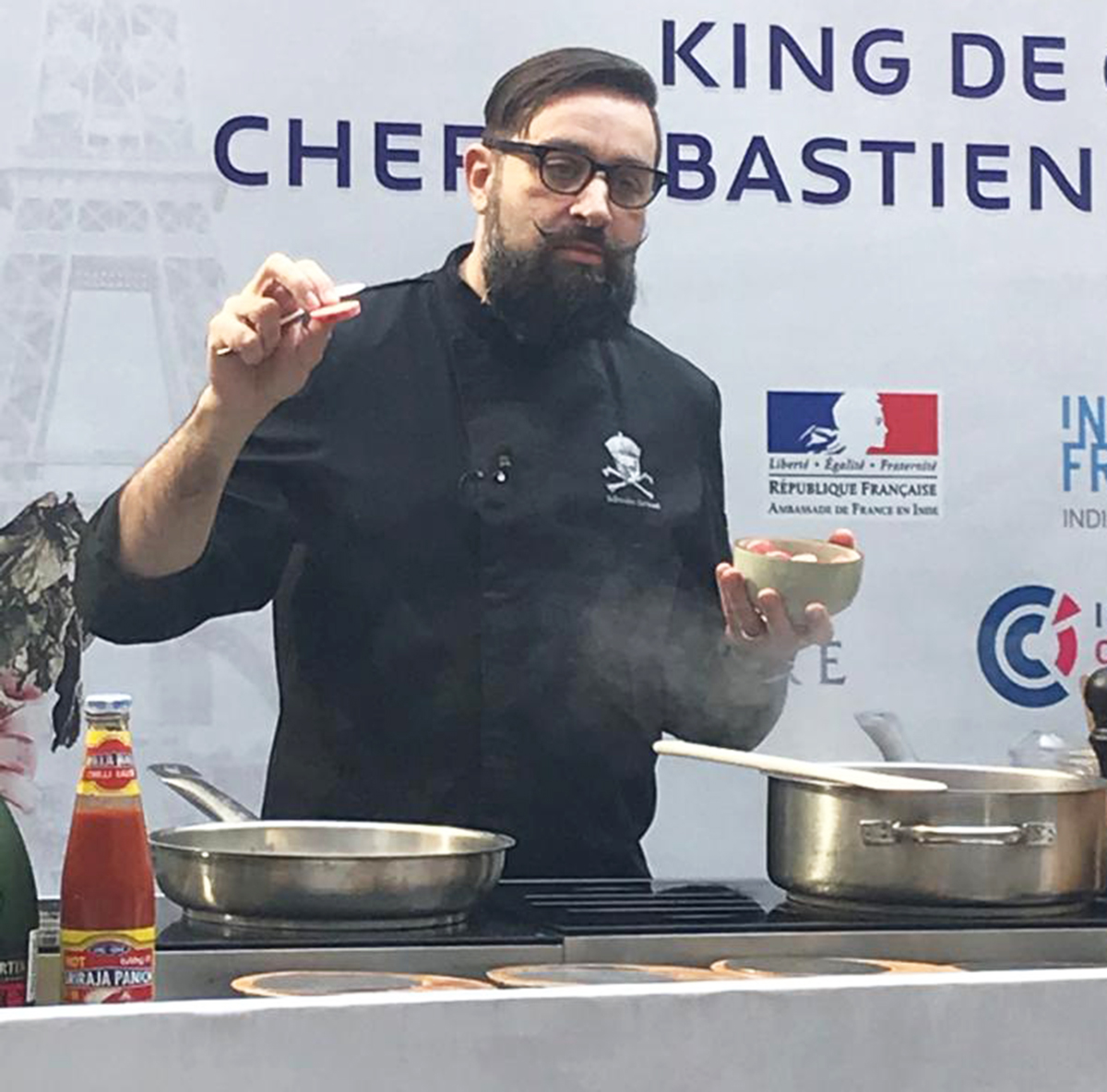 Sébastien Kardinal whipping up vegan fares at Novotel New Delhi Aerocity. Photos: Shireen Quadri
French culinary author, 'vegetable hedonist' and a 'food pornist' on the joys of going Vegan
Novotel New Delhi Aerocity by Accor and Plus Que Parfait co-hosted an exclusive Vegan Master Class with Chef Sébastien Kardinal, a prominent activist and culinary expert who has been championing the cause of veganism globally. Kardinal, known for whipping up vegan delights, visited select Novotel properties in India to showcase unique gastronomical skills. The cities where Chef Kardinal was at the centre of various experiences during his 10-day India tour included Mumbai, Ahmedabad, Hyderabad, Kolkata and New Delhi.
The Master Class at was followed by a vegan lunch curated by Kardinal. The fares were designed to give the gourmets the taste of vegan richness of French cuisine: from tasty Basquaise and Shepherd's pie to Blanquette old and stuffed tomatoes. They also got to learn the secrets of vegan cooking during a live demonstration. The event was held at the 5,000-sq-ft Herb Garden that is known for having a fresh produce of vegetables which is used at the six restaurants and bars at Novotel and Pullman New Delhi Aerocity.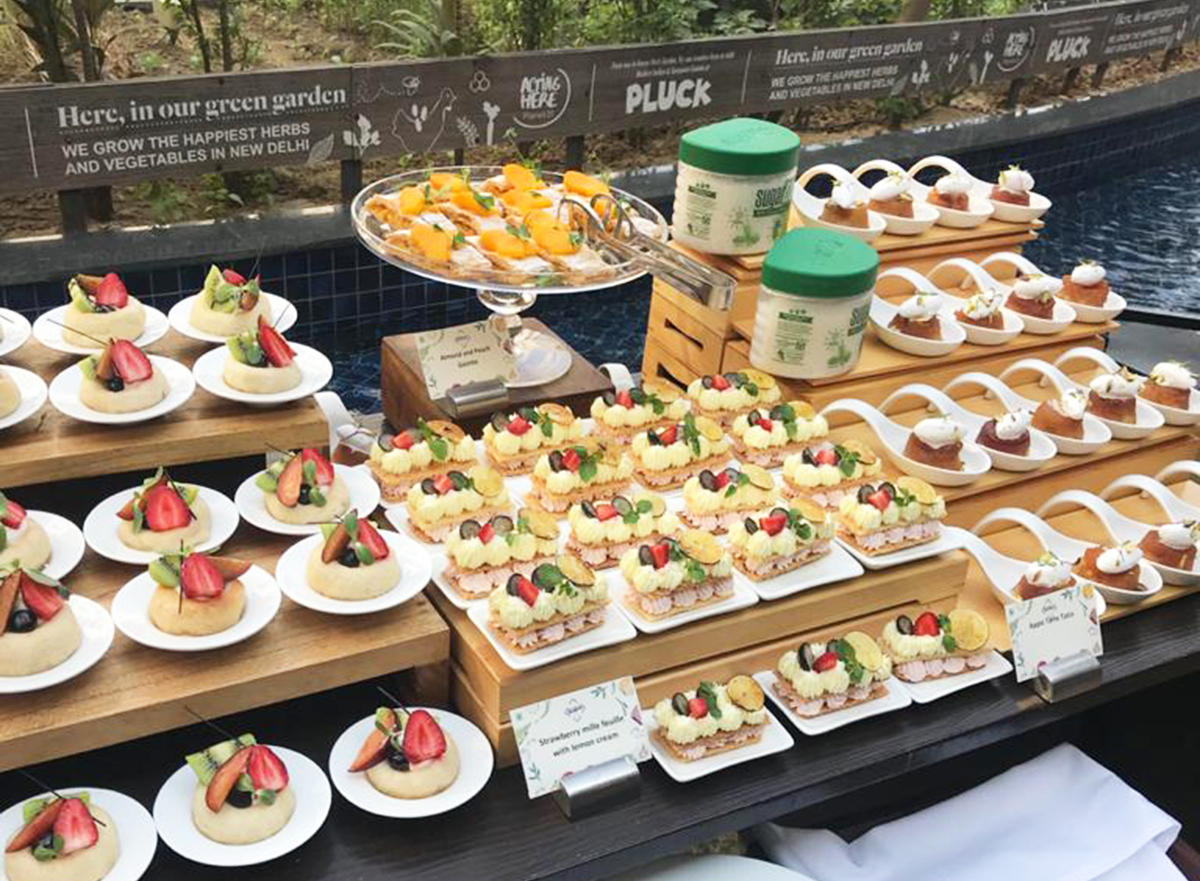 Ever since Kardinal became began in 2007, he has been on a mission to take the message to the foodies around the world. For his cooking style, he often dips into the classics of French and international gastronomy to achieve an absolute "greening' of the dishes. He is the creator of many recipes, like "Tofoie gras", a vegetable substitute for foie gras , made with tofu , margarine , spices, olive oil with truffle, wine and cognac. He claims to be a "100% vegetable hedonist " and a "food pornist". Veganism, he says, is about cooking at home with frozen product, canned, dried and processed food, one can find easily at every store.
Excerpts from an interview:
Shireen Quadri: How do you go about zeroing in on the subjects for your books, all of whom are about going vegan?
Chef Sébastien Kardinal: I try to keep my books different by choosing special subjects and writing about special techniques, like a book on French cooking about soy protein. Veganism is about cooking at home with frozen product, canned, dried and processed food, vegan can find easily at every store. There are 2,086 recipes in my books for everyday cooking, easy-to-make short recipes that take less preparation time. People in France do rigorous shopping. They store in refrigerators and they take out things in small proportions to cook.
My last book (Vegan Food Porn, La Plage, 2019) is very different. It is about decadent food, huge burgers, lot of sauce, more padding of burgers, more cheesy melts. This is to tell people that vegan is not about diet or loosing food. It's possible to indulge without being guilty. It's okay to treat oneself with vegan food. Don't be reasonable if you don't want to be. A lot of people in Europe think that you punish yourself when you quit meat and dairy product. This is boring and bad. And vegan is about steamed vegetable, rice and sad food. So, this book is about mouth-watering vegan dishes.
I did the first French book about street food in vegan (Street Food Culture, 2013). I also write about raw food but I don't like it. I just try to make it more gastronomic. A lot of cold-cut smoked meat is home-made. You can make at it home with good nutrients, good flavours and texture, replacing meat with diary milk, cheese, yogurt and eggs. Another book, PST: Textured Soy Proteins (2018), is very important for me because it is about soya protein and soy chunks. People don't know how to cook it really nicely. Also, a lot of people don't like it because they don't have the knowledge.
Shireen Quadri: How do you counter people's argument that vegan food is tasteless?
Sébastien Kardinal: Umami comes from fermentation of different ingredients. Umami brings flavour to vegan food. This is a big part of my work. One has to work on the balance of all flavours and there is no problem in making vegan food tasty. Spices are also good. Taste can also be achieved with different spices used in different degrees, and salt to add flavour.
If vegans don't like spice, they lose out on a huge amount of flavour. Alcohol can be used to add flavor, too. In Ahmedabad, we tried making non-alcoholic wine to add to the dish. It's not easy to do. And one has to know the taste of wine for changing its composition. Sometimes, we can't replace ingredients because they give specific flavours.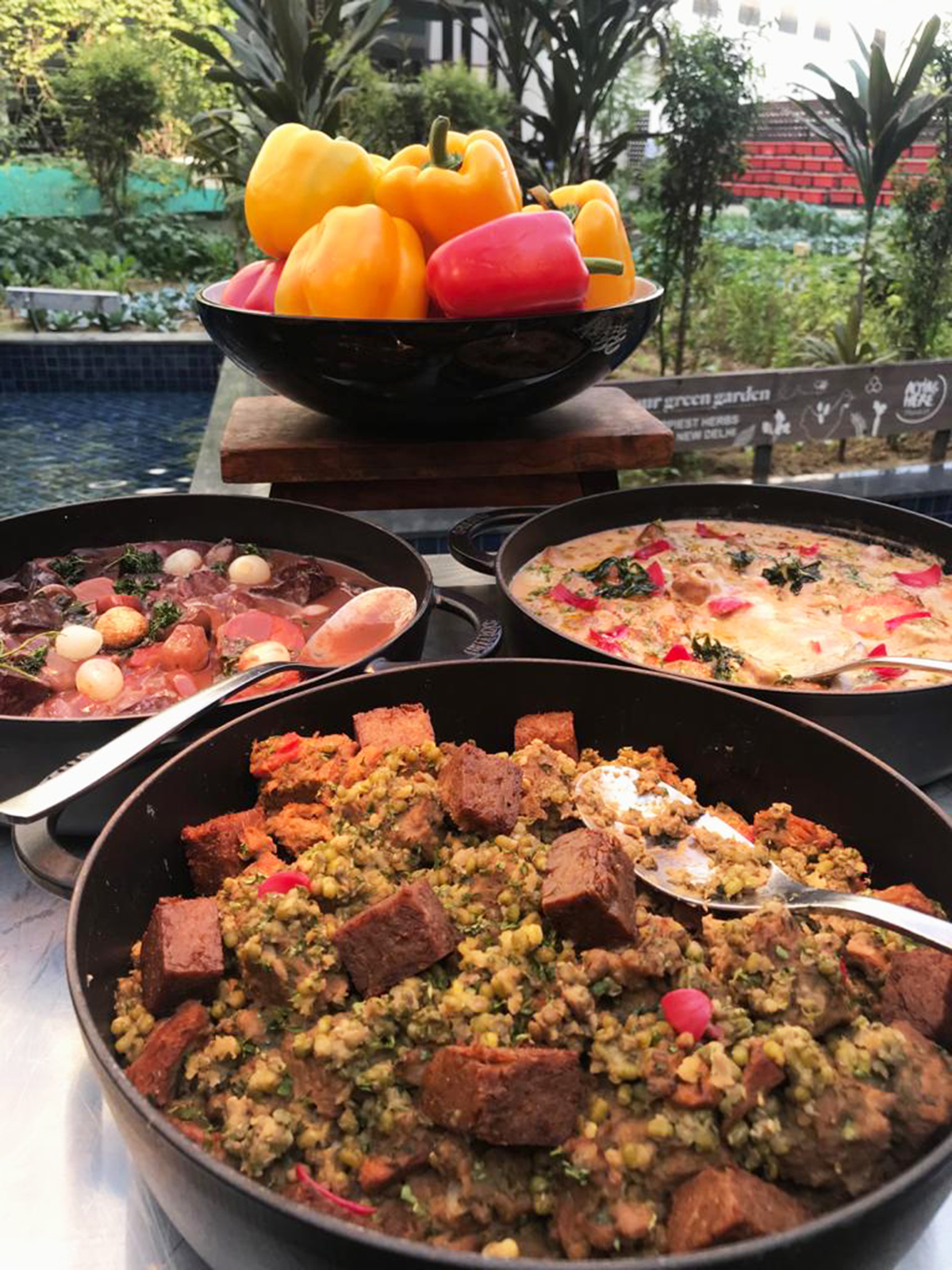 Shireen Quadri: In Ahemdabad, did you have a problem getting the right ingredient that you wanted?

Sébastien Kardinal: Yes, I did. First, I was supposed to use tempeh which has a lot of protein, but impossible to find in India. In France, you find seitan commonly in all the stores. But I didn't find it here. I tried looking for this in the organic shop. I had not expected I won't find seitan here. I didn't carry any ingredient. But what is smart is using local products. I see a lot of vegan products making way to India with not so much gluten. Soya protein is very tasty and has a good texture.
Shireen Quadri: What experiences you had during your 10-day tour?
Sébastien Kardinal: It was very interesting. They understand that vegan is good and I hope that I give them a key easily. Now, we know how to make seitan at home. It's possible to arrange at home. I have interesting questions and I'm happy to talk about vegan food. I was surprised to see that old people are happy by this preparation. For me, it was a very positive tour where I had interesting conversations about vegan food.
Donate Now
Comments
*Comments will be moderated