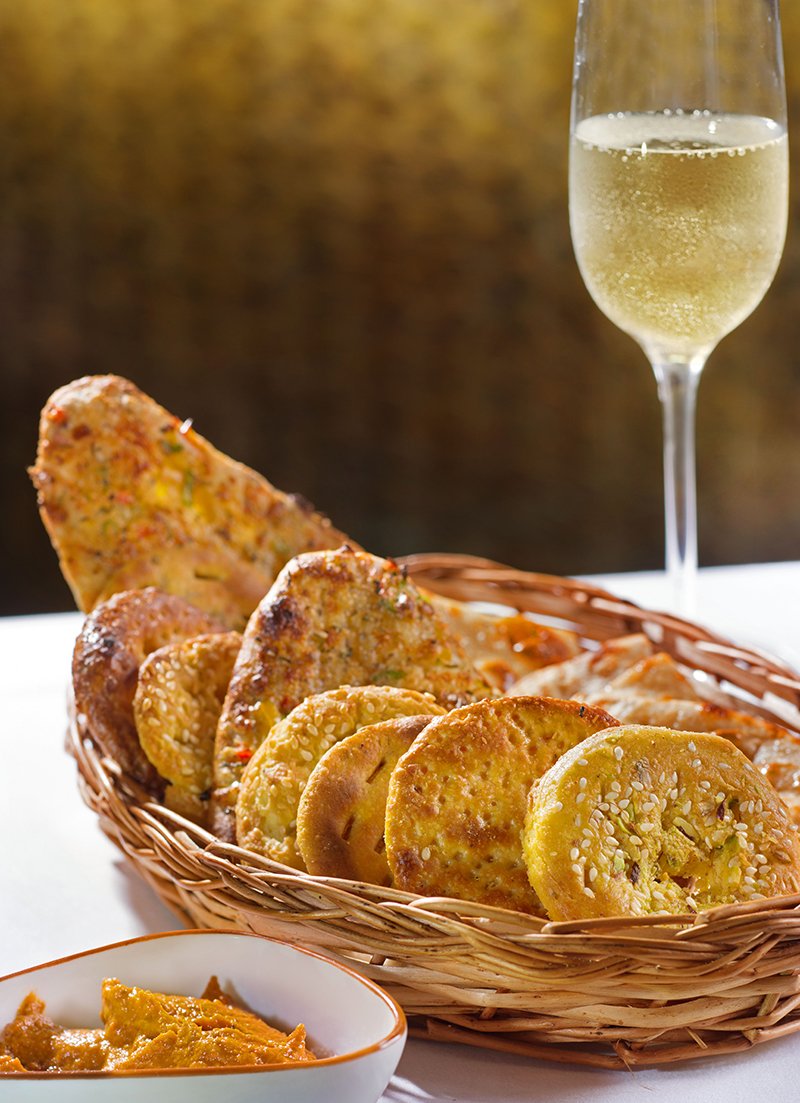 Photos courtesy: The LaLiT
Baluchi, the pan-Indian signature restaurant of The LaliT Group, specialises in authentic Indian food. As one steps inside the well-lit and beautifully decked up restaurant, an exotic wine cellar on the right hand side catches one's attention. It takes up a big corner of the outlet and is well-stocked with some best national and international wines.
The seating is comfortable and stylish. There's one big portion separated by jazzy curtains for private dining. The restaurant is spacious and it helps relaxing and breathing easy in its refreshing ambience.
Traditional naans or breads from various north Indian regions — Marwar, Lucknow, Meerut and Kashmir — are served paired with some best wines. There is a wide variety of starters, especially veg and non-veg kebabs and tikkas.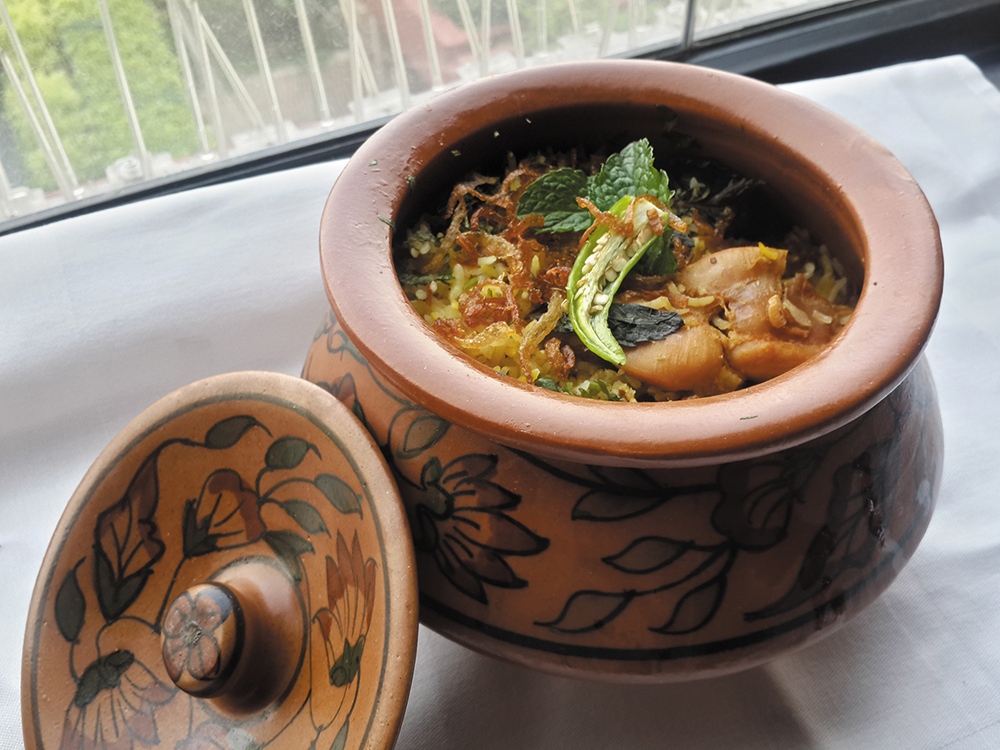 Paan biryani is one of Baluchi's popular signature dishes.

One must definitely try Paan biryani, which is one of Baluchi's popular signature dishes in the main course. Desserts have a lot of options too. Starters and desserts are what I enjoyed the most. They have also introduced Hindustani Rotiyan and Moroccan breads which are again paired with wines recommended by The LaLiT's in-house sommelier Charles Donnadieu.
The service is excellent, with the staff making conscious efforts to ensure you have a great gourmet time.

Over the years, Baluchi has made a mark for itself. With an international launch at The LaLiT London, it is now ready to take on the world.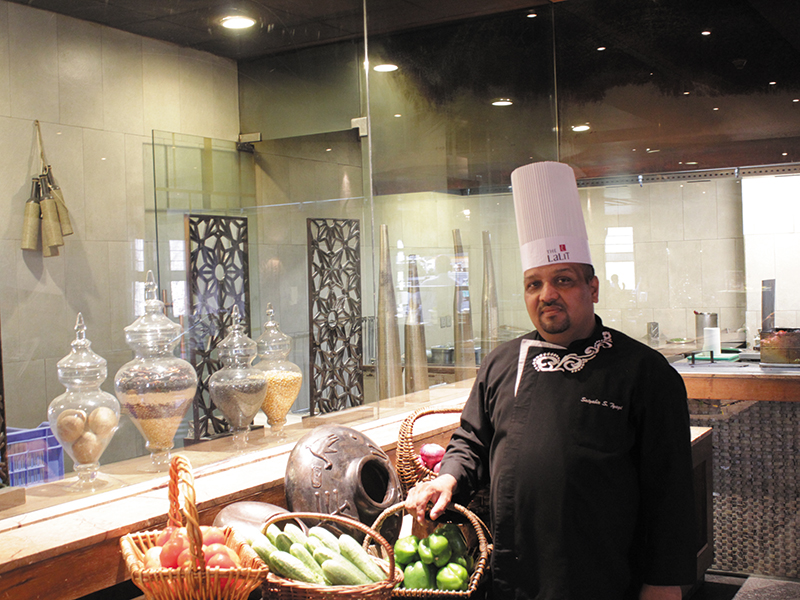 Excerpts from an interview with Satyabir Singh Tyagi, Chef De Cuisine at Baluchi at The LaLiT, New Delhi
SHIREEN QUADRI: Please tell us something about your journey so far.
SATYABIR SINGH TYAGI:
I have been in this profession since 1990. Being a chef was not as glamorous back then. I had a Bengali friend whose father was a chef. I always liked watching him cook. There was an aura of immense satisfaction and creativity around him while he cooked. I was attracted to it and my interest in cooking grew from there. I started with a 3-year apprenticeship in hotels. After that I worked with The Park Hotels for a decade and continued to work with other brands such as ITC and Radisson. I launched Rohit Bal's Vedas in CP and it went on to expand into four-restaurant chain. For the last four years, I have been cooking specifically for Baluchi and it has been a gratifying experience.
SHIREEN QUADRI: Is there any chef in Mughlai and in north Indian cuisine whom you admire the most? And why?
SATYABIR SINGH TYAGI:
Chef Ghulam Rasool who launched Baluchi is inspirational. My admiration for him grew many folds in the little time I spent with him. His passion for food and cooking was infectious, his authenticity remarkable. Chef Rasool understood our executive director Mr Keshav Suri's vision for Baluchi: to bring the best of traditional Indian food under one umbrella. It is a pan-Indian destination that serves authentic food from across the country. Baluchi celebrates cuisines across India by holding pop-up events around regional Indian dishes.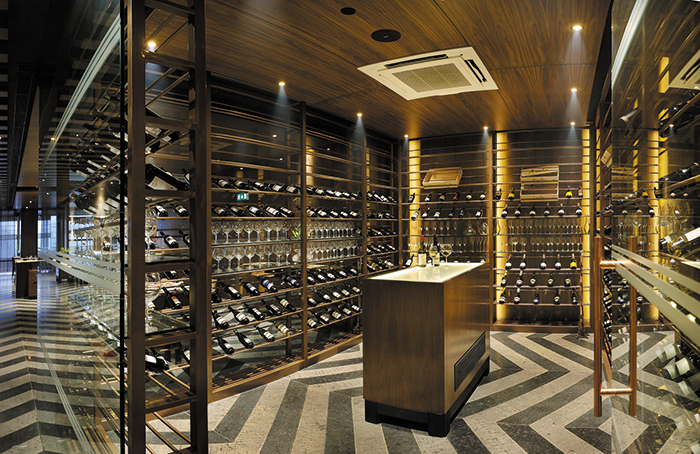 SHIREEN QUADRI: Is there any signature dish at Baluchi?
SATYABIR SINGH TYAGI:
We have a signature dish in all sections (veg, chicken and prawn in starters and dal, vegetable, non-vegetarian in main course). Dal Baluchi is the most revered dal, not just across the Lalit Suri hospitality Group, but has a loyal patronage across the country. The other signature dishes are Guchhi mushroom galoti, chapli kebab, meetha neem jheenga (prawn) nalli nihari, methi palak papad ki subzi in the main course. Naanery that serves Hindustani rotis paired with authentic chutneys and wines is another of our patented innovation.
SHIREEN QUADRI: What is your style of cooking and your favourite dish?
SATYABIR SINGH TYAGI: I try to be healthy and authentic. Health is a major concern in today's time. I avoid using a lot of oil while cooking and ensure that all the masalas (herbs and spices) are ground freshly while cooking to retain the aroma. At LaLiT, we promote healthy living and serve the freshest grub. We even grow many of our vegetables and herbs in-house. As a brand, we are proud to say, "we serve what we grow."
Donate Now
Comments
*Comments will be moderated