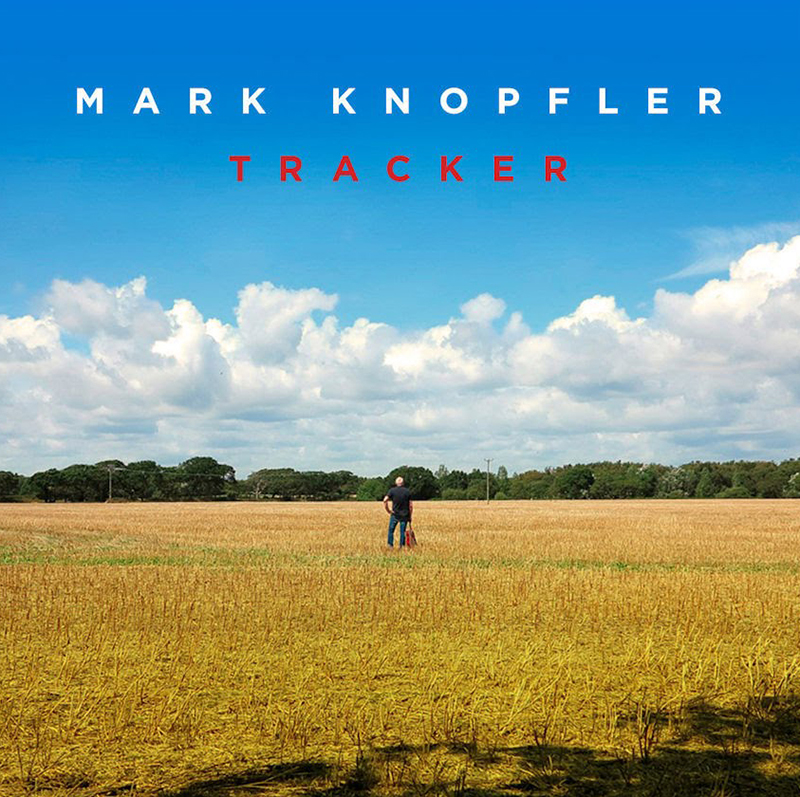 Ten years ago, he was greeted by a swarm of hotel officials in Mumbai quite inexplicably wearing masks of his face. Why Mark Knopfler would want to be welcomed by 30-40 people sporting Mark Knopfler masks one would never know — and it is certain the Grammy-winning singer hadn't a clue either. The waiting media and the eager fans could barely mask their bemused expressions but Knopfler was every bit the gentleman he has always been — indulgent, restrained and characteristically warm.
So even when he was facing a volley of ludicrous questions from journalists that included "Are you going to the Taj Mahal?" and "What do you like about Indian women?" — some of whom chose to call him "Markâ" probably because they didn't know how to pronounce of his surname — he was impressively patient. He answered genuinely, had no bearings of an award-winning musician and even gave advice to budding guitarists about how nothing can replace constant practice. If he were a cricketer, he'd probably be Rahul Dravid.
Then again, what else would you expect from a man who offers next-to-nil onstage showmanship but lets his finger-style playing do all the talking. Even at the peak of his career, here was a frontman-guitarist with the presence of a bassist — not offending the critical role of bassists around the world, but merely playing to rock stage stereotypes. Subliminal, pivotal yet far from shoving himself down your throats. Dire Straits' rock contemporaries in the '70s were sounding heavier even as the disco wave was quickly spreading around the world. The Knopfler-fronted band launc-hed with a bang thanks to a self-titled album that contained the much-lauded Sultans of Swing; one that set the tone of their future success.
Through all of it and even through his own solo career, Knopfler has never compromised on what formed his core. Among his greatest traits is his refreshing honesty; one that permeates into his music and is delivered with an earnestness that only Knopfler can pull off. Since his visit a decade ago for the promotions of Shangri-La, Knopfler has released five solo albums, the latest being Tracker. With each one of them, he has reflected a bit more, stuck to his forte and produced musical journeys that are not meant for a generation that wants to make multi-artiste playlists. He even silenced dissenters in his 2005 Mumbai concert who were expecting more chartbusting Dire Straits numbers, by continuing to play his favourites from his solo albums and won them over with his sonorous singing and understated guitar playing.
There is probably no greater balladeer in rock history than Mark Knopfler and that is by no means an exaggeration. Musical storytellers rarely get the balance between vocals and guitar playing right. So some are great songwriters who narrate the lyrics set to some catchy tune, and some others are great guitarists who manage to course through the lyrics. Then there's Knopfler, who is regarded among the greatest guitarists in the world and has a voice that is so commanding that you cannot help but stop what you're doing to just listen to him.
Mark Knopfler
So, when he returns with a solo album, there are expectations but only just. Tracker is like a tracking device on Knopfler, who seems to be travelling on a highway, singing songs of a bygone time. The album opens with Laughs and Jokes and Drinks and Smokes, a feel-good number that while reminisces, isn't caught up with the romance of nostalgia.
Songs like Skydiver, Mighty Man and Basil have a very deceptively simple feel, one that is quintessentially Knopfler. If you close your eyes while listening to these songs — which I highly recommend you do at least once — you'll get the feeling of sitting in Knopfler's living room with a lively fireplace and a glass of mulled wine, listening to his stories as the warmth of his voice (and the wine too) takes over your very being, letting you unwind effortlessly. The setting feels intimate and the moment highly personal. Mind you this is a studio album, but he goes about delivering the lines as if he's making them up along the way.
Then he meanders through River Towns, leaving you with a lilting riff and the comfort of his baritone. This, until he reaches Broken Bones. The song has a markedly different groove compared to the rest of the album, made Knopfler-esque in simplicity with clapping sounds and just the right hint of the wah-wah pedal. He sings an unremarkable one like Long Cool Girl and just as you think the album seems to be suspended in a state of musical sameness, Knopfler pulls the rabbit out of his hat with Lights of Taormina. It has all the elements that define the singer but it pushes forward by making the song more "now". It is bluesy like the rest of the album without being too caught in the past. There's a contemporary sound to it that does not betray the Knopfler stamp. It makes you want to hold on to your loved one and just sway. And if you're too caught up with your smartphones while relaxing, it is the one song that'll make you look up from those screens, throw a fleeting glance at your partner before you get back to retweeting. Stolen glances have a whole new meaning in this generation and Lights of Taormina makes you unconsciously realise that.
Wherever I Go, a duet with Ruth Moody, is wholesome through the vocals even as the guitar work stands out spectacularly. With Time Will End All Sorrow, he concludes philosophically even as one wonders what sorrow would this man possibly carry when legions of fans have only goodwill and love to offer.
The album requires more than one hearing. Superficially, it can merge with a lot of his other albums. Critics of the artiste will call him out on his seeming lack of experimentation and the cyclical nature of his sounds. But Knopfler was never the swashbuckling innovator. Why then judge him on parameters he never adhered to? The Dravid reference is handier here. There is sound technique (especially one that has won him fans over the years even if it isn't straight off guitar textbooks), there is such measured restraint, an effortless elegance that is a far cry from rock flamboyance and an apparent accessibility to his vocals that makes one feel that Knopfler is talking to one personally.
But don't for an instance mistake that for breezy stuff. On multiple hearing, one is exposed to the subtleties, depth and the richness of the guitar playing and the profoundness of the lyrics. Within his own comfort zone, Knopfler looks to polish his strengths further and further, the full glory of which is revealed in the process.
No doubt this is the generation that has hardly any time to listen to an album at one sitting, let alone multiple times, but that is precisely the reason why we need to be thankful that Mark Knopfler is still making music. Just when we're caught up with the staggering pace of life, he comes along with an album that booms, like that. His music masks itself; if only you had the time to figure it out.
Donate Now
Comments
*Comments will be moderated