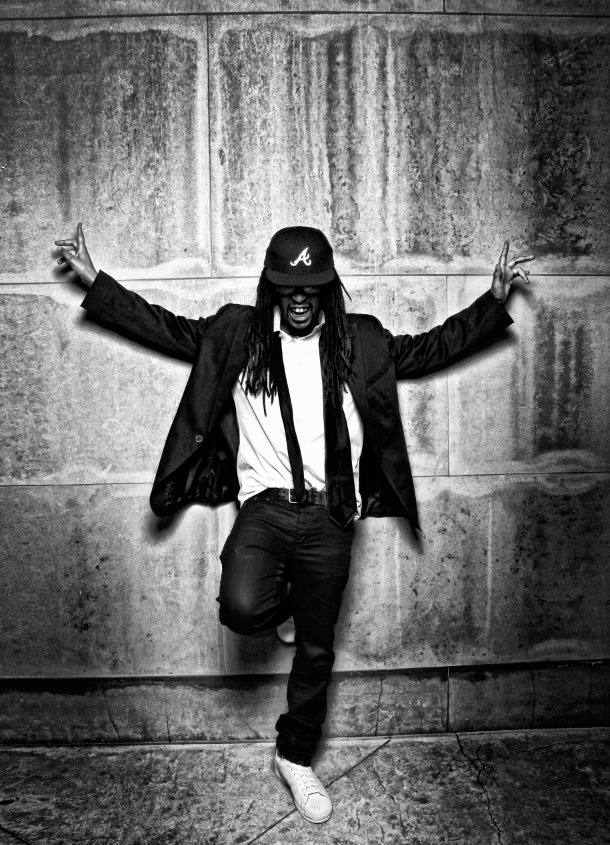 American rapper Lil Jon. Photo courtesy of The LaLiT New Delhi
Grammy award-winner American record producer and rapper Lil Jon is all set to perform in India for the first time. The
Outta Your Mind
hitmaker, known for his role in creating and popularising the southern movement and lifestyle known as Crunk, will perform at The LaLiT New Delhi's nightclub, Kitty Su, on May 20, Saturday.
Jon delivered a string of regional hits (in the '90s) with the East Side Boyz, eventually becoming a national force in 2001. His tracks
Bia Bia
and
Put Yo Hood Up
became a rage. Crunk became extremely popular and Jon became a fixture on Chappelle's Show. Many artistes who were not directly connected to him (such as Mary J. Blige) began using the word Crunk, in their own music. Jon helped usher the word "Crunk" at an international level.
Talking about his first performance in India, Lil Jon said, "It's dope to be here in India! I'm ready to rock with y'all! I put crunk on the map, so it's all good. These days everyone says 'LIT… or TURN UP' that term is basically what 'crunk' means."
Keshav Suri, Executive Director, The LaLiT Suri Hospitality Group, said, "Quality and consistency are crucial to maintain the utmost entertainment that we strive to provide to our guests. We are always keen on exploring such opportunities and bringing them to India, thereby increasing the expectations and then surpassing them repeatedly."
Lil Jon has crafted groundbreaking hits for a diverse array of artistes such as Usher, Ciara, The Ying Yang Twins, E-40, Ice Cube and more. He's also worked with will.i.am, Miley Cyrus, Britney Spears, Bret Michaels, Travis Barker, Jennifer Lopez, Machine Gun, Kelly and many more. As an artiste, he has sold millions of records as the frontman of Lil Jon & The East Side Boyz, whose smash hits Get Low and What U Goin' Do have been among some of the biggest crossover hip-hop records. His songs have been featured in huge blockbuster movies, including The Hangover, The Proposal and the Step Up franchise.
He has earned legions of fans from Los Angeles to New York to the Midwest and his native region, the South. Jon won BMI's Songwriter of the Year award as well as scored eight Billboard Awards (for the two hit Usher tracks Yeah! and Lovers and Friends), a Grammy, a Radio Music Award, a BET award, two MTV Video Music Awards, and an American Music Award.
Donate Now
Comments
*Comments will be moderated